Day vay-kay to get away from the persistent heat — We escaped to Lake Arrowhead and watched the temperature go down as we drove up the mountain.  Awe, oooo, wow, awe…
Cheers to that — We then enjoyed food baked for various visiting and local species.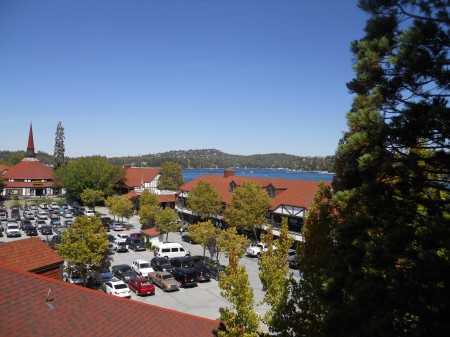 It was Beer and Pizza at Lake Arrowhead Village Pizza for we the people.
And a special gourmet treat for Leon (Our Pet Treat Judge) from Three Dog Bakery nearby.
The Pizza was good, but we were most impressed with the extra frosty mugs — Cool stuff!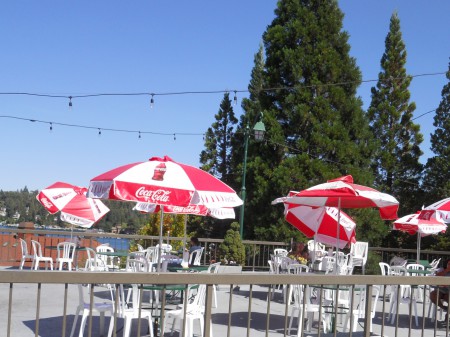 The view was beautiful and weather comfortable with an umbrella.
Every bite of all shown was consumed and followed by a partial walk around the lake.
Lake Arrowhead, so close, yet so far away — Take the high road to cooler, fresh ground.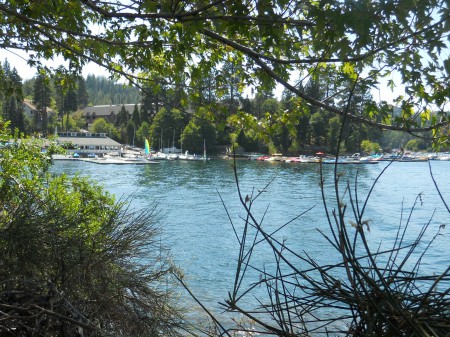 Lake Arrowhead Village is extra happening during Oktoberfest — It starts later this month.