The Chicken Shish Kabob Mediterranean Entree is A MUST, as noted on Panini Cafe's Menu and verbalized by friends.  Four of us recently had lunch on their patio in Irvine to celebrate a couple birthdays.  My original sights were set on Lamb, Mousaka or a Panini, but had to try the Chicken Shish Kabob due to the hoopla.  We all ordered the same plate, not a food bloggers dream, but WOW is the word — It's beautiful, extremely flavorful, tender and juicy baby.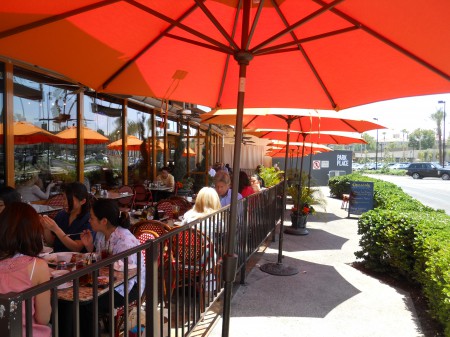 It's the Best Chicken Kabob we've ever had — My friends go to Panini Cafe for it as often as possible.  Their office is within walking distance and now I wish mine was too.  It's superb.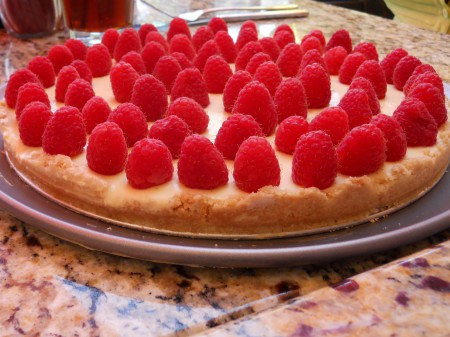 The pictured dessert isn't served at Panini Cafe.  It was made by a dear friend and amazing baker for our birthdays — A tasty lunch indeed.  Let's meet back here soon for another Kabob.