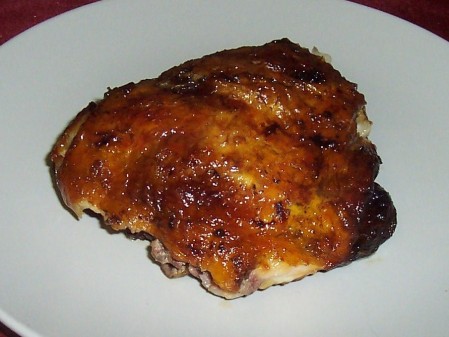 Enter TODAY ONLY to win FREE Chicken from El Pollo Loco for an entire year — Translated it means (52) 2-Piece Meal Certificates.  All you have to do is become a fan of El Pollo Loco on Facebook or follow them on Twitter.  And while you're there, tell them why you think flame-grilled Chicken is better than oven "grilled" Chicken.  From all entries received on 10/26/09, El Pollo Loco will randomly draw the name of the lucky winner on 10/27/09.  It's a one day Sweepstakes, which makes for better odds and a short wait for the tasty prize.  Enter now and good luck.
Or you can stand in line at KFC for one FREE piece of their oven-grilled Chicken today only — I'd rather win a years worth of flame-grilled Chicken from EPL without standing in line.  In fairness, I enjoy KFC's Fried Chicken on occasion and their Apple Turnovers, Wedge Cut Fries and Mashed Potatoes and Gravy, but they can't compete with EPL's truly grilled Chicken.
UPDATE 10/27/09:  EPL announces the winner of the free Chicken — Congratulations to Theresa Wilson Goldman.