It wasn't easy saving these Crispy Fruit as munchies for our cruise,  because I LOVE Freeze Dried Fruit, and admit I did eat Crispy Green's Crispy Tangerine too quickly to photograph it.
Pictured above is the Crispy Fruit Pineapple aka Freeze Dried Pineapple — It is indeed crispy, like a Chip, and should not be confused with Dried Fruit, generally with a chewy texture.
We were leaving Miami here for Puerto Rico, St. Thomas and St. Maarten, amongst the Virgin Islands, with bon voyage Fresh Apples and its Freeze Dried counter-part pictured below.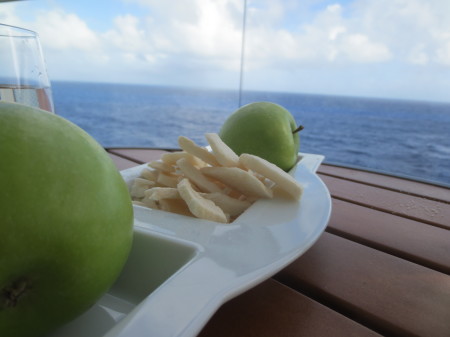 The Apples were equally crunchy and crisp, either way — Fresh and/or Freeze Dried.
Crispy Green makes it right, and crispy, which is everything to good Freeze Dried Fruit.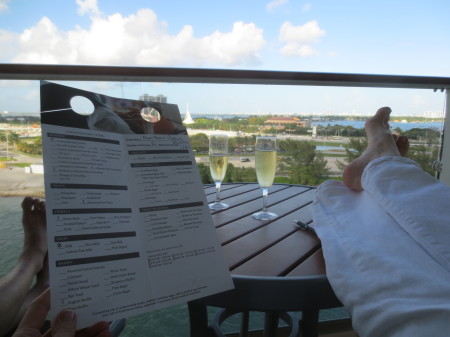 It was then on to planning our first breakfast on the Celebrity Reflection — Sail back for more.