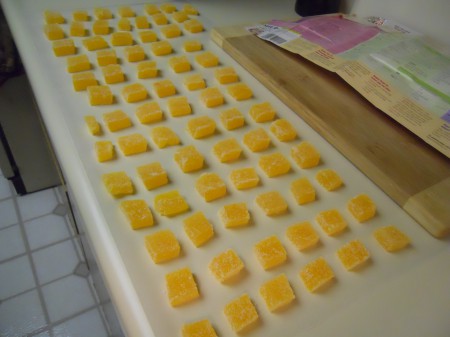 I'm beyond thrilled to know it's easy to create one of my favorite Candies, Fruit Gems, also known as Fruit Jellies aka Orange Slices, when flavored Orange, like the first batch I made.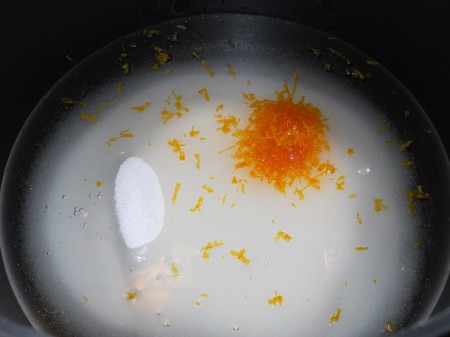 I found a Raspberry Jelly Candy Recipe that I adapted to make the pictured Orange Gems. 
Instead of Raspberry Extract and Water, used in the linked recipe, I substituted Orange Zest and Orange Juice — Technically the Juice of 1 Orange plus enough Water to equal 3/4 Cup.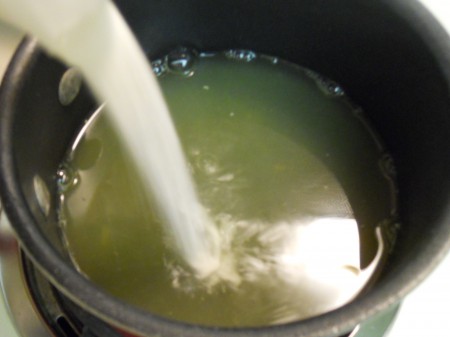 Orange Gem RECIPE In Short:  Boil 1 Cup of Corn Syrup with 1 Cup of Sugar and Zest of 1 Orange, and in a separate sauce pan boil 3/4 Cup of fresh Orange Juice with 7 Tbsps. of Fruit Pectin and 1/4 Tsp. of Baking Soda — Marry the two combinations, once boiled, and stir for a minute longer, then pour mixture into easily unmold-able pan (as shown).
Bendable, disposable aluminum pans work well for unmolding Candy.
Before dropping into Sugar, let Candy sit and set, loosely covered on the counter overnight.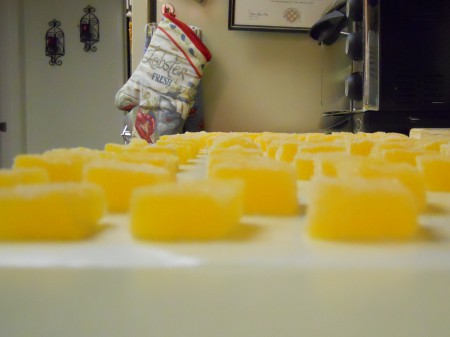 Cut into strips, then squared gems and coat all sides in Sugar — Voila, they're awesome!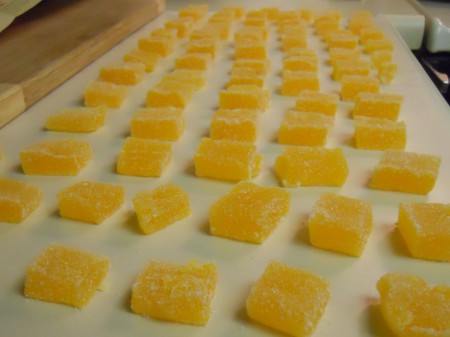 They taste better than any I've purchased — If you love Fruit Gems, you have to make these.
All raved about them too — I made a second batch with Pink Grapefruit (below).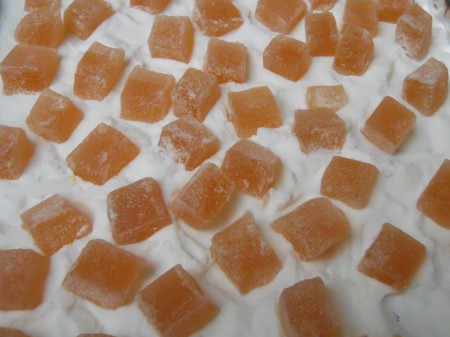 And a third batch with Blueberry Juice and Lemon Zest.
The Grapefruit Gems were superb, like the Orange ones, but the Blueberry Gems were comparably bland, and the Lemon Zest took over — Straight-up Lemon Gems would be good, or Lime Zest with Coconut Extract, the possibilities are endless.  All natural first. 🙂