I can't stop going on-and-on about how thin and crispy Chili's Tortilla Chips are, and mentioned it here once before.  Though we set out to taste and report about Chili's $20 Dinner for 2, the Tortilla Chips were triangle-stars (again) amongst generously portioned, flavorful entrees and appetizer.  There's something HB Strips and Cheese tasting about Chili's Chips and Salsa, which may make sense to a local!?  Maybe it's the frying Oil and/or the Salsa is similarly sweet.  Whatever it is, I LIKE IT.  Now onto our $20 Dinner for 2.  What a deal!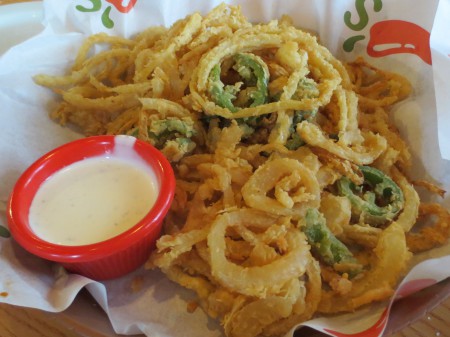 We previously tried Chili's $35 Dinner, Drinks & Dessert for 2 — Some dishes are the same as those offered for the $20 Dinner for 2, and some are different.  The main differences are the Drinks and Dessert, and neither come with the $20 special.  It can't be that great of a deal.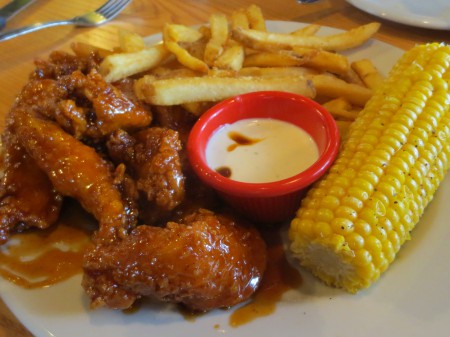 We're completely impressed with the large serving sizes and taste of all.
We chose the Crispy Onion & Jalapeno Stack for an Appetizer and the Crispy Honey-Chipotle Chicken Crispers and Grilled Chicken Salad for Entrees — The MENU is here.
Lots of good Entrees to choose from — I like that, and our server Bobby at Chili's Buena Park location, who was authentically nice and proficient.  A bag of Chips to-go well with 4 ripe Avocados awaiting purpose at home.  Guacamole with more thin, crispy Tortilla Chips, ole.