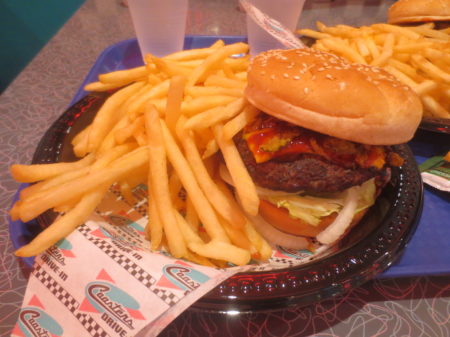 Seemingly free or not, there were times that I just couldn't eat it — I didn't want to use Knott's Berry Farm's All Season Dining Plan, though I had already paid for it.  Sometimes because the food just didn't sound good, and other times because I didn't want to wait in a long line to be greeted by a Knott's employee with no sense of urgency.  They get paid no matter how many meals are served.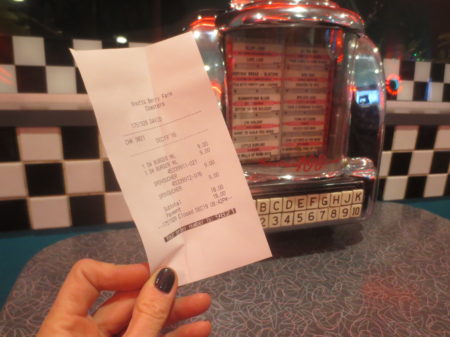 This Southwest Burger could be our last meal using Knott's All Season Dining Plan.  The Southwest Burger at Coaster's Drive-In at Knott's consists of a Hamburger, Cheese, BBQ Sauce, Fried Jalapenos and Pickles.  Different.  That makes a Southwest Burger?  Well, it wasn't too bad this evening.  We were hungry and they have good Pickles.  And most meals come with a lot of French Fries.  I almost want it again, before the end of 2016 when our plan ends.  We'll see.
This will be my last report regarding Knott's
All Season Dining Plan
, unless we renew it sometime down the road.  Also, we will not be renewing
Knott's annual pass
in 2017.  We tend to purchase one every other year.  Knott's meal plan is a great deal, but, well, you know.  It's explained above and in previous reports.  The Knott's employees we encountered in 2016 were nice. Overall, we love and appreciate Knott's Berry Farm, with, but most likely without, a meal plan.