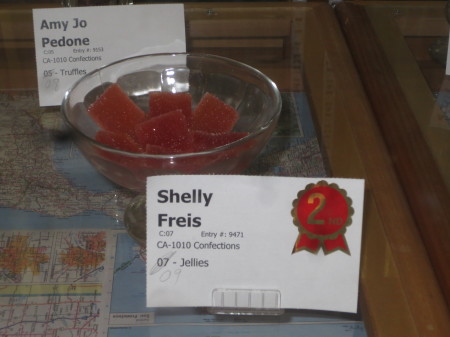 What, no Blue Ribbon?  It's Second Place for my Watermelon Jellies (above) — Orange, Grapefruit and Lemon/Lime Jellies previously won First Place Ribbons, a division win in Confections, and were close to Best in Show.  Last year my Strawberry Stars Jellies earned a Blue Ribbon too.  Each flavor is carefully made with 100% real fruit.  Collectively all have been dubbed Shelly's Jellies.  I make them because they're one of my favorite Candies.  I've always liked Jelly Candies and can't believe I can actually make them, and better than any I've purchased.  I'm grateful for that and for any win at the fabulous Orange County Fair.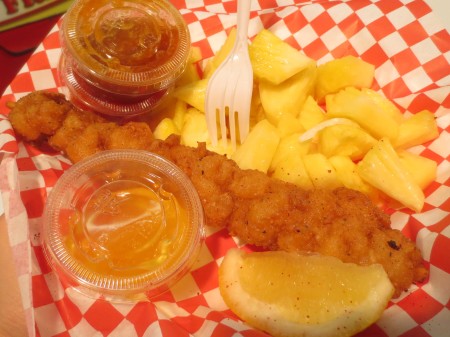 This year we tried the Deep Fried Lobster on a stick with Pineapple — Not bad, but not cheap.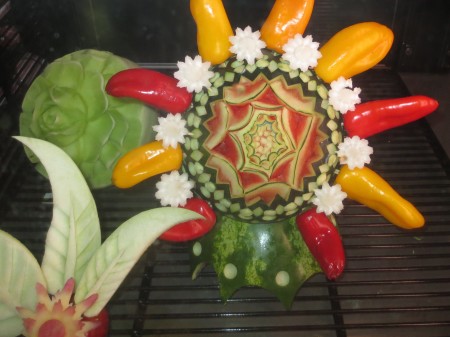 We're back tomorrow for more FOOD and Fruit Sculptures — The OC Fair ends this week.