Top Chef All-Stars started last week and airs again soon (Wednesdays on Bravo TV).  I like Top Chef, but haven't been riveted by its happenings the past few seasons, though I've caught most shows, since they rerun them over and over.  And right now I'm happy to be excited about the show again, because of the All-Stars.  Already knowing the personalities makes it more interesting.  The formula was getting a little boring, although it's better than most TV programming.  I admit to liking Millionaire Matchmaker and The Real Housewives of Beverly Hills too — That Camille, I can't stand her, but we talk food here.  Let's get back to Top Chef All-Stars…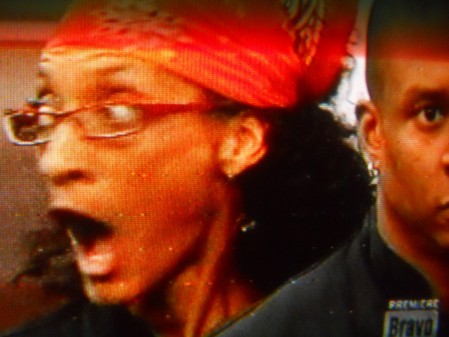 I like Carla.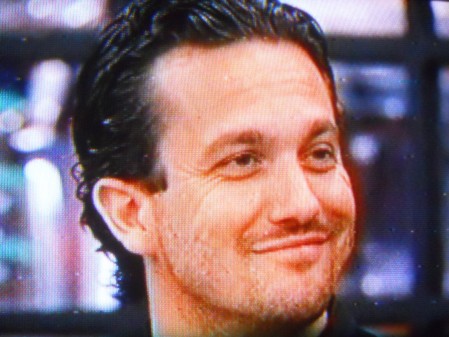 I like Fabio too — Our Guest Blogger Bonnie recently reviewed his restaurant, Café Firenze posted here.  Last week during Top Chef All-Stars, Fabio was reamed by Judge Anthony Bourdain, who repeatedly said he "hated" his dish.  Trying to be funny, AB was pretty much a dick.  It's unnecessary to be so dramatically negative, which applies to all judges, and cheers to Fabio for speaking up about it.  He handled himself well.  I probably would've cried after putting so much effort into it.
The All-Star Chefs were delivered the ingredients they used and had to pack their knives for and go, during his/her respective season.  Each had to make the dish better or at least passing this time — How fitting.  A perfect first challenge.
Wanted to quickly commentate on the photos and generally about the show, not provide a complete recap — Who has time?  Watch the show.  If further compelled, we'll weigh in.