Arrived At The Second Annual Blogger Festival: Ready To Party.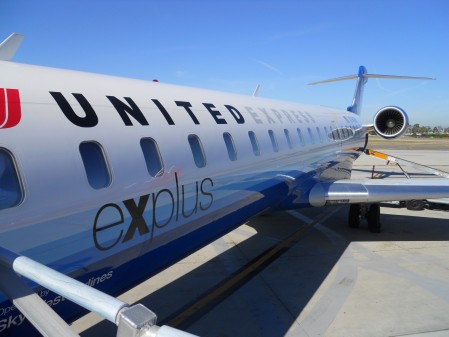 Not much time for words right now — Have a lot to report about the flight, but will do so later.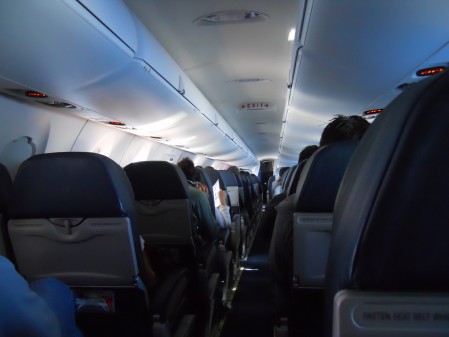 Sat in the very last row of the small plane.
Checking in at the Foodbuzz table. 🙂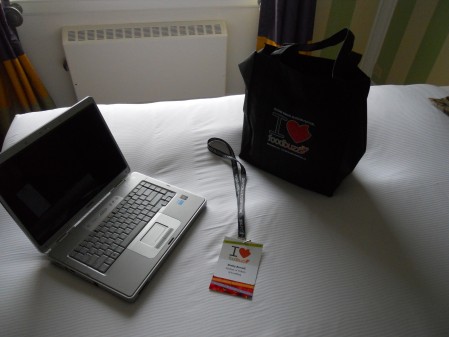 Just got to the Sir Francis Drake.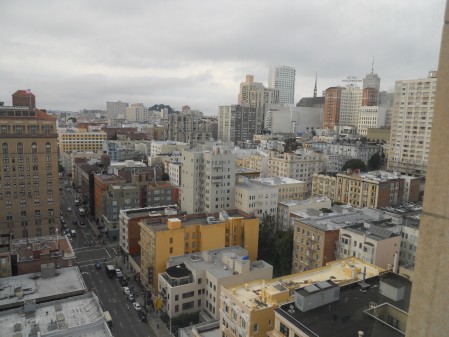 View from my room.
Hello.
Thanks for the swag!  I already ate the 479° Black Truffle + White Cheddar Popcorn.  YUM!
Ready to start blogging, but it's time to head to the Welcome Reception to meet everyone.