Baking Contests at the Orange County Fair.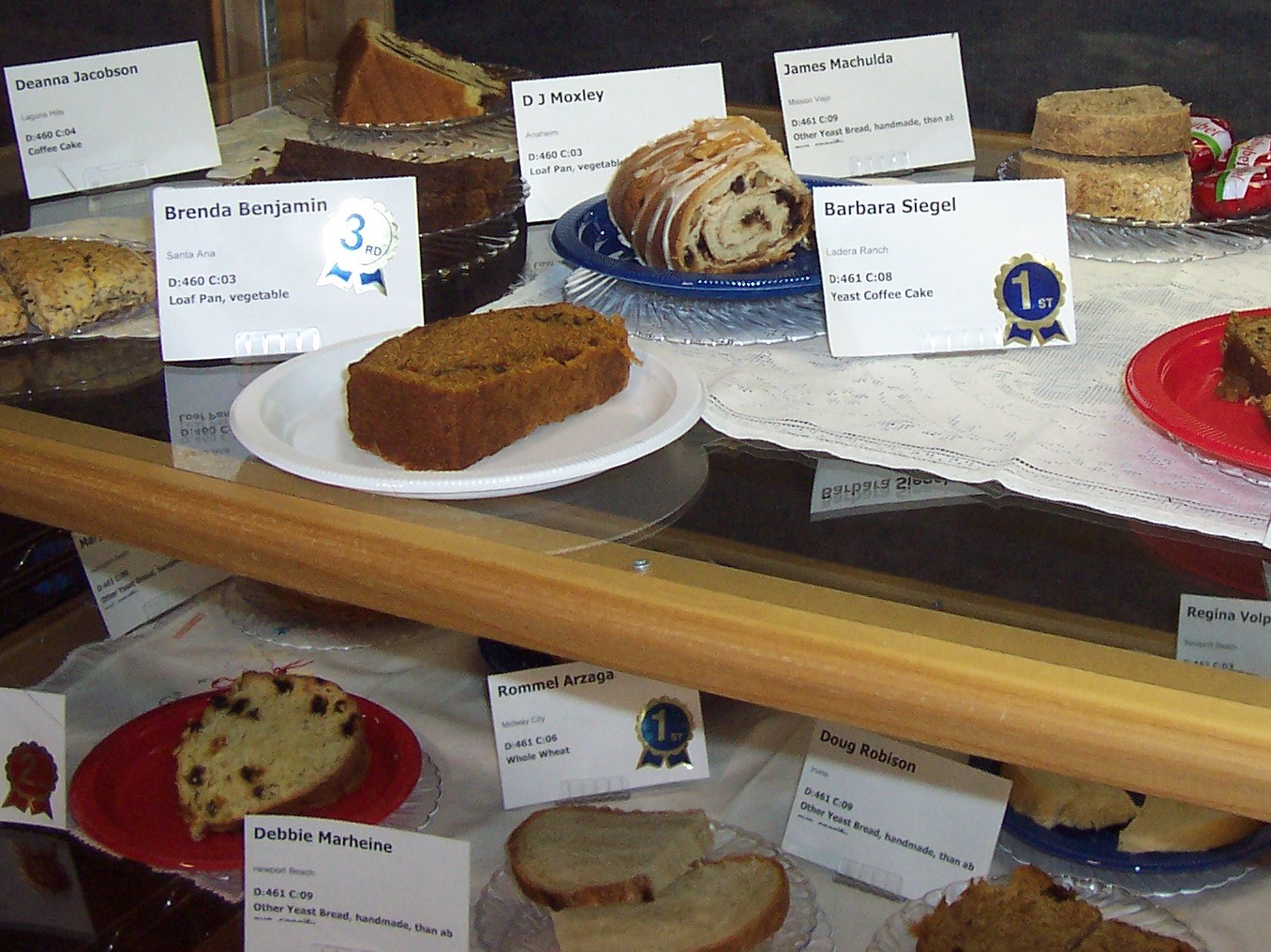 This year the cooking / baking contests are rotating, due to lack of refrigeration and cost associated with same.  It makes sense too, since the items are perishable and naturally breakdown.  Last year some entries looked terrible towards the later days of the Fair.  It was somewhat comical to look through the glass to see a shriveled up dessert and say to your friends — I can't believe that won First Place – HA.
The Contest Categories on display this opening day appeared to be Fudge, Cakes, Scones, Biscuits and Breads.  Next year I'm in.  Registration begins in March 2009 — It's the Home Arts Division.
There's also a Table Setting Competition.  The table on the far left won First Place, and the other two are my favorites.  Check the link below to learn about more food related contests and competitions happening at the Fair.
More Orange County Fair Info – http://www.ocfair.com/ocf/