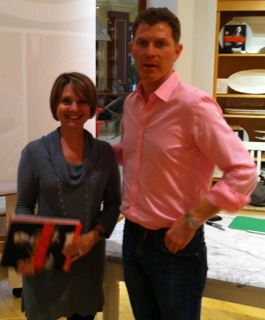 Bobby Flay was at Williams-Sonoma South Coast Plaza yesterday signing his new cookbook — Bobby Flay's Throwdown!: More Than 100 Recipes From Food Network's Ultimate Cooking Challenge.  Since the line was way too long and my patience and available time too short, Jennifer provided her adorable photo for posting above.  Thanks Jennifer (and Bobby).
Just a fraction of the line going in to Williams-Sonoma to see Bobby Flay.
Since the book includes recipes from Bobby Flay and a few hometown challengers, we'll soon be hosting our own Throwdown!  We plan to make competing recipes and have a blind taste test to see if we agree with what went down at the Throwdown.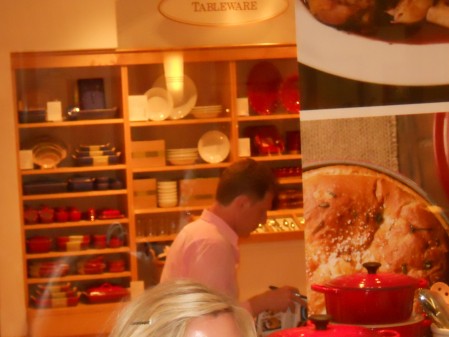 Check back to see Nibbles of Tidbits Testdown! results.