Christmas Cookie Decoration Ideas.
Decorating Christmas Cookies is one of our new traditions, thanks to my great friend, Loretta, who makes all the goods.  As previously reported, the rest of us simply show up to decorate, eat and take home our works of art.
Not only do we get to take home our Cookies, but on this occasion we enjoyed, White, Milk and Dark Chocolate dipped Oreo Cookies, Milk Chocolate dipped Graham Crackers, and White Chocolate Peppermint Bark and molded cottages.  As you can see, all look so professional.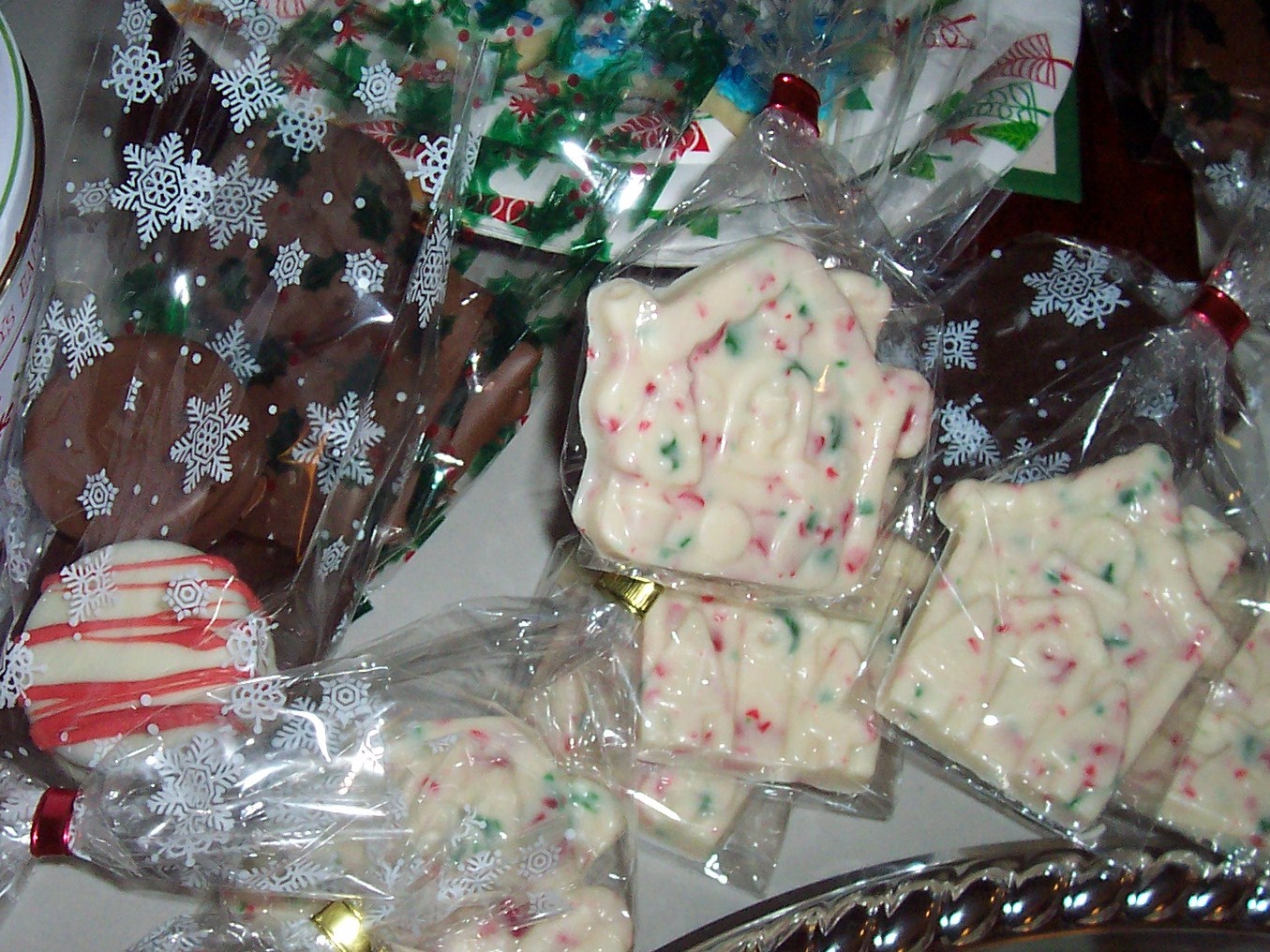 The cellophane bags magically turn our labors into gifts.  My office enjoyed much of the above.  Thanks to my wonderful friends for the laughs and goodies.  And Merry Christmas to ALL!
Be sure to check out the related links for more Cookie ideas and to read the story behind the messy apron (above).
Related Links:
http://www.ineedtext.com/FoodBlog/?p=1214