Decorating Halloween Treats With Friends.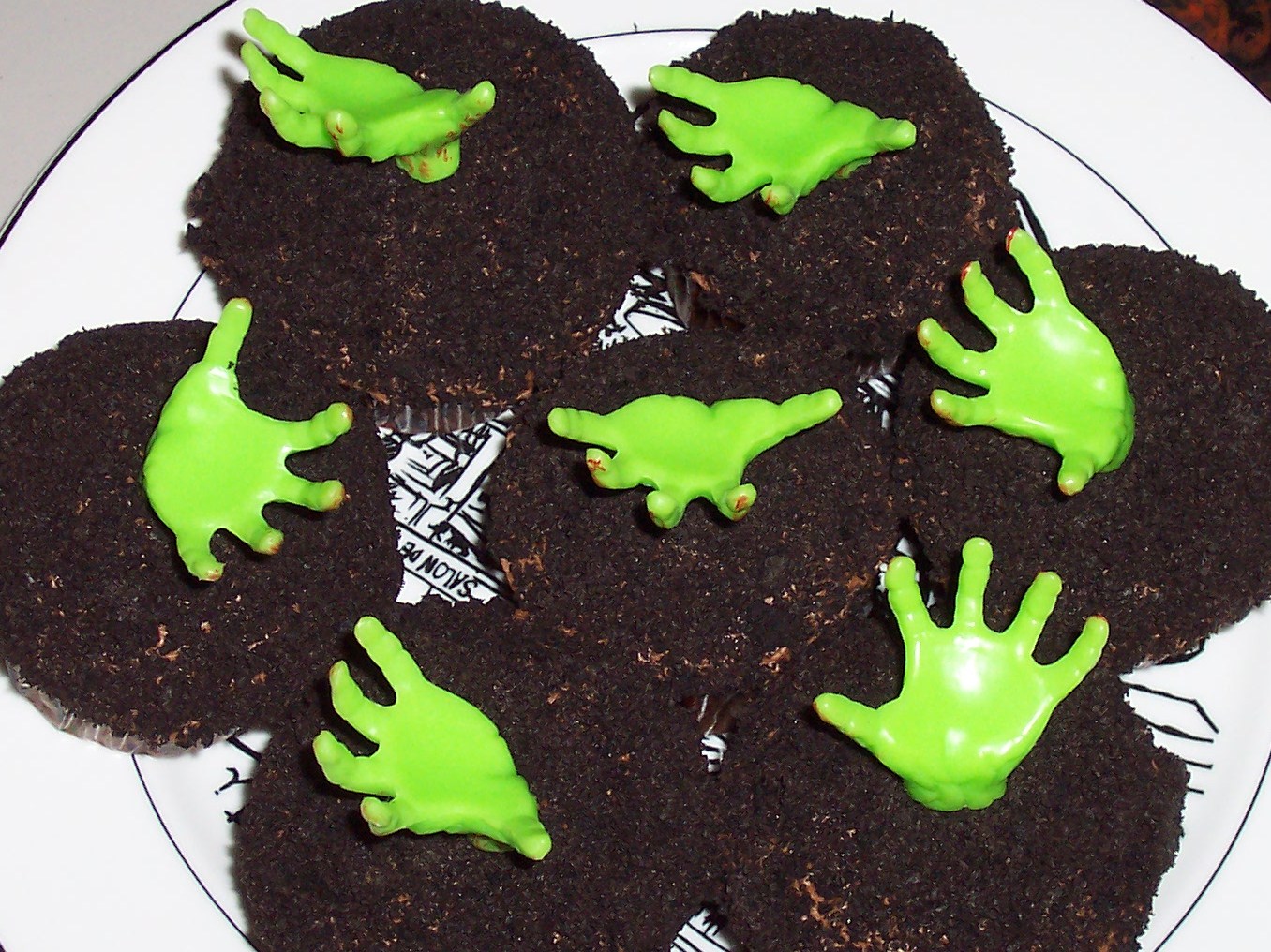 Decorating Halloween Treats is now a super fun tradition with my best friends.  One friend makes all the basics and the rest of us just get to show up and decorate them.  I'm one of the lucky decorators. 🙂
The Cupcake topping in the main photo is made from ground Oreo Cookies and the goodies in the bags above are Milk Chocolate dipped Oreo Cookies.  The Halloween Cookies are homemade with my friend's favorite Sugar Cookie recipe, then cut into pumpkins, bats, witches, cats, ghosts, Frankenstein and more.  The Cupcakes are Chocolate.  All are fresh baked and yummy.
Above are just a few of the tools and below is just some of the fun.  After all, we each get to take home trays of Cookies, Cupcakes and Chocolates.  It's a lot of laughs too, especially with this crazy bunch. 🙂
I rarely post people pictures on this blog, since it's all about the food, but I'm wearing my Foodbuzz Apron, so I'd thought I'd let them know.  Thanks Foodbuzz!  And a big THANKS to Loretta for doing all the hard work so we can just show up and have fun.
Related Link: