Happy Hour Week Tapas At Bayside Restaurant.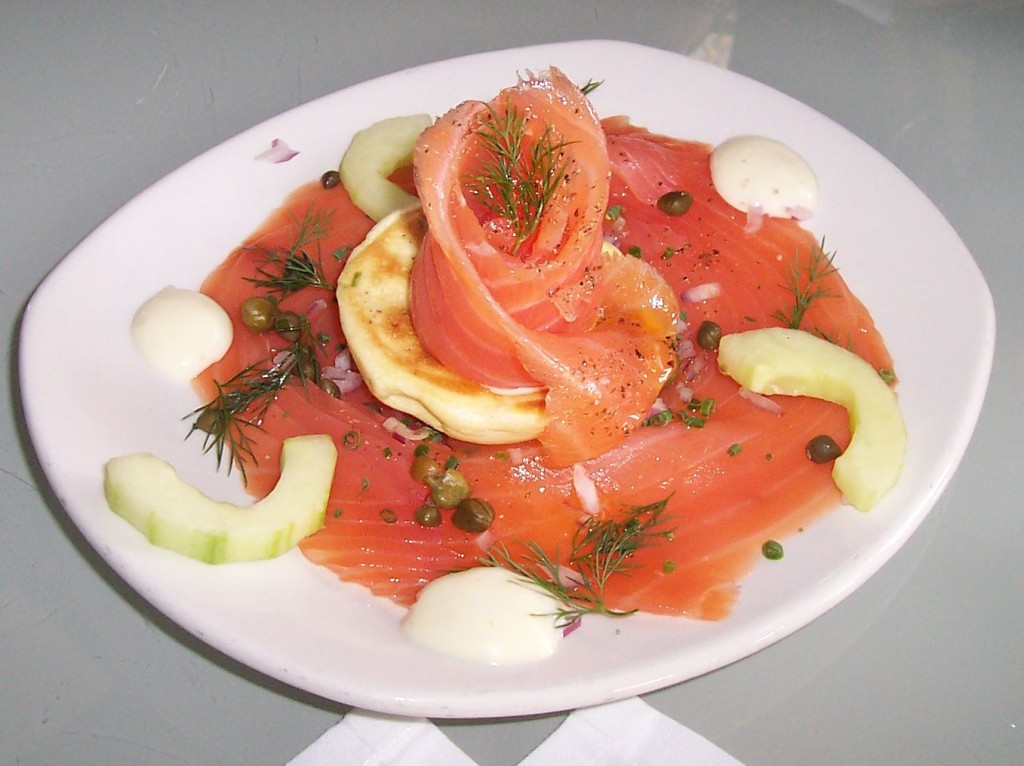 For the locals, Orange County's 1st Happy Hour Week is happening NOW until April 18, 2009.  After reading a few of the participant's menus, we excitedly chose Bayside Restaurant.  The TAPAS they're offering are fantastic.  It's hard to decide what to get, because all 16 of them sound amazing.  I wish I had time to go back before the deal ends — Right now all Tapas are $5.95 (each).
From top to bottom, we shared the Smoked Scottish Salmon, with a Warm Blini, Lemon Aioli, Capers, Dill and Onion — Grilled Lamb Chops with Potato Puree and Mustard Sauce.
Bresaola (Air Dried Beef) Carpaccio with Arugula and Parmesan — And Medallion of Venison with D'Anjou (Pear) and Spiced Red Wine Sauce.  WOW, we highly recommend the Venison.  It's so tender and flavorful.
As you can see, it's high quality food for less than $6 — Carl's $6 Burger PA-LEEZ give me a break.  Can someone out there PLEEEZ serve this through a Drive-Thru?
More about OC Happy Hour Week:
http://www.happyhourweek.com/
Bayside Restaurant: http://www.bistango.com/bayside.shtml