Hosea Won Top Chef New York, Season 5.
Hosea won Top Chef on tonight's Top Chef New York Season 5 Finale.  Congratulations — It's a tough competition!  My friend was in love with Fabio, the fourth runner up.  She'll be doing a write up about his Moorpark Restaurant soon on Nibbles of Tidbits.  That'll be interesting to hear about.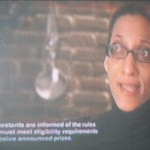 But my favorite was Carla — She's funny and seems like a cool chick.  It's all good though.  I have much respect for anyone in that competition.  It's crazy – FO SHO.
Related Links:
http://www.ineedtext.com/FoodBlog/?p=1332
http://www.ineedtext.com/FoodBlog/?p=1360
Fabio's Restaurant in Moorpark: http://www.cafefirenze.net/