I Love My Rotisserie. What, It's By Ronco?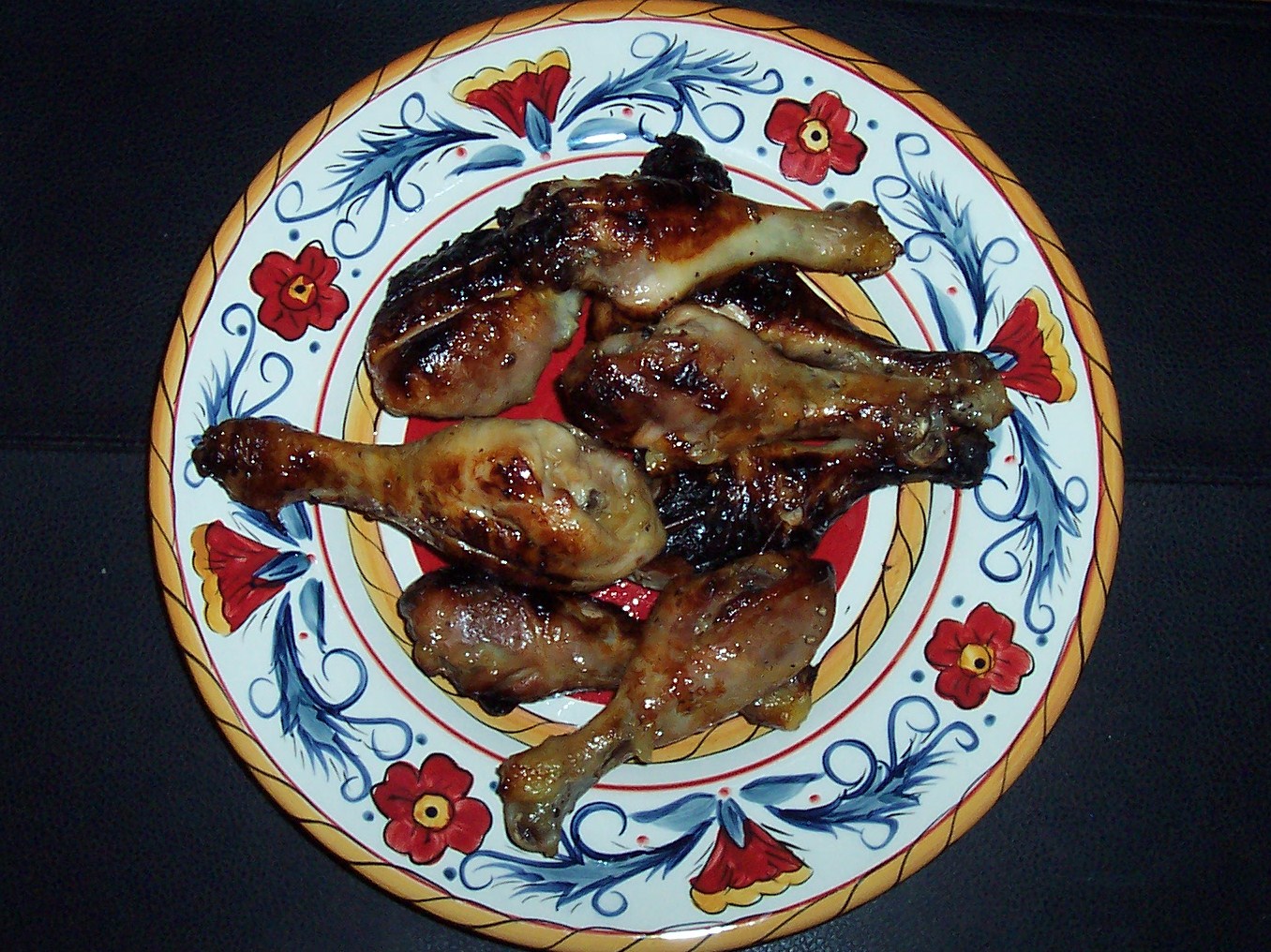 It's called the Showtime Rotisserie & BBQ.  I've made fun of Ronco's infomercials for years, but this product really works well.  I love having it.  It makes excellent food with no fuss.  The one I purchased comes with two different sized baskets.
I bought a pack of 16 Chicken Legs and marinated 1/2 in one marinade, and 1/2 in another.  The first night I used the larger basket to roast 8 of the Legs — It works okay if you clamp down the cover tightly, otherwise the Chicken will flop around in the basket. 
The second night I used the smaller basket, which fit the other 8 Chicken Legs perfectly.  All you do is place the Chicken in the basket, set the timer and forget about it.  I really don't want to parrot the infomercial, but it's pretty true — Although I find myself just staring at it sometimes, as it's fun to watch the juices baste around it. 
Each time I've used it, the meat has been perfect.  However, there was one time that I cooked a Tri-tip too much.  Check back for another attempt at that in the future.
TIP:  I learned that whether using the small or large basket, it's necessary to line the basket sides with foil (shown above), to avoid overcooking those areas that rotate closer to the grill bars.
PIC Note:  You'll notice in the pictures that the first batch of Chicken is darker than the second batch — That's due to the sugar content in the marinade.  Sugar equals a darker coat, because it burns more easily.  It tastes good though.
Related Links: