Ka Shabu Asian Fondue: Shabu Shabu Style Dining Near The Beach.
At Ka Shabu, YOU are the Chef — Make your own Japanese Hot Pot / Soup.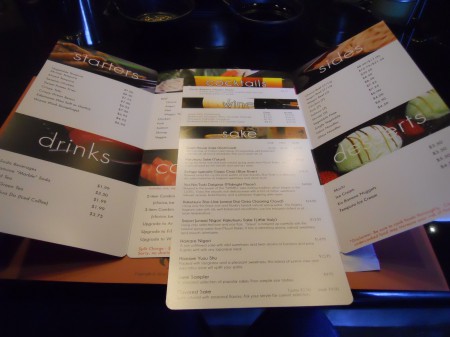 Choose a Meat, Fish or Vegetable, or a combination of all.
Each seat has its own cooking station to create the Soup Base of your dreams.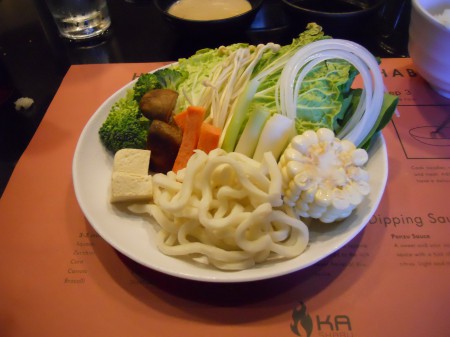 Entrees include Rice, Vegetables and Soup Base, as pointed out by the chipped-polish server.
Add Green Onions, Garlic and Daikon Radish for texture, and Soy Sauce, Sesame Oil and whatever else you fancy.  I added much of the Ponzu Sauce that's also served with the meal.
Kanpai Tomodachi.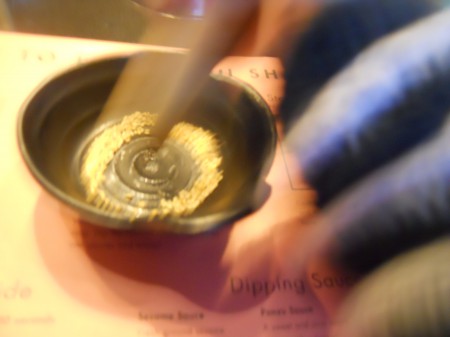 YOU grind Sesame Seeds to help prepare a Sesame Peanut Sauce.
I had the Beef Filet and others had the Chicken, Shrimp and Vegetables.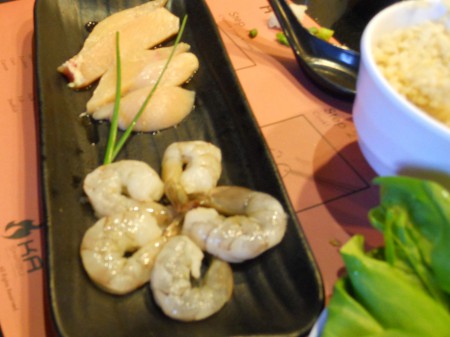 The Chicken looked like Hamachi, which I'd prefer, though it's not served here.
It's an engaging experience and my Soup Base turned out pretty darn tasty.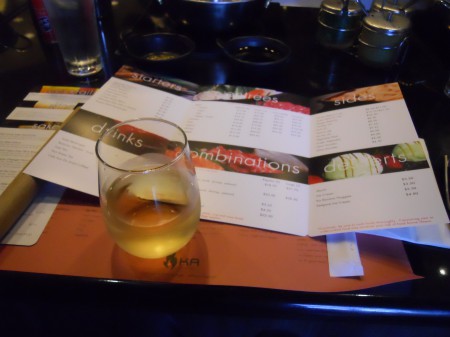 Ka Shabu — The fantastic smell of Garlic boiling in Soup pots hits you when you walk in.