Mesa Grill & Barbeque's Irresistible Coupon.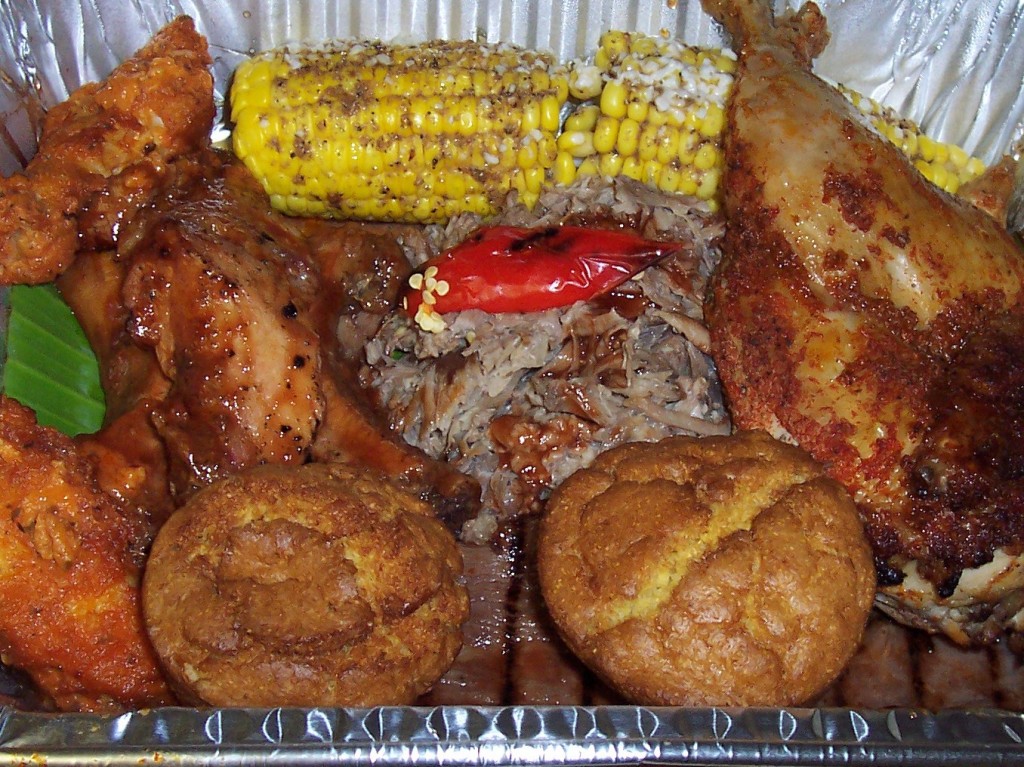 Mesa Grill & Barbeque is on 17th Street where Baja Fresh used to be.  I just learned there's two, this one in Costa Mesa and one in Santa Ana.  I recently received their menu and generous coupons in the mail, which gave me a great reason to give them a try.  I got all this food for $13.47, 50% off its regular price of $25.  Either price, it appears to be a good deal.
It's the Mesa Platter for 2, which includes Half a Chicken, BBQ Baby Back Ribs, Tri-tip, Pulled Pork, Mesa Chicken Wings, Rosemary Potatoes, Tri-tip Beans, Corn on the Cob with Mesa Butter, Garden Salads, Cornbread, and a Spicy Cheese Fondue with Homemade Potato Chips.
Mesa Grill & Barbeque did good by distributing its menu and deals.  Unfortunately I hadn't seen too many people eating there, but this night they had quite a few.  And I now know that the food and service is definitely worth a re-visit.  I especially liked the Tri-tip, Pulled Pork, Corn on the Cob, and Spicy Cheese Fondue with crispy Potato Chips.
Related Links:
http://www.ineedtext.com/FoodBlog/?p=1269
UPDATE 08/01/09:  It unfortunately appears that this restaurant closed.