My Families BBQ'd Chicken. It's Different and Enjoyed at Many Holidays.
Today's Mother's Day.  Time to enjoy our family meal.  It's different than what's typically considered BBQ'd Chicken, BBQ Sauce wise.  The baste and dipping sauce is made of Nucoa Margarine, Apple Cider Vinegar, Garlic Salt and Paprika.  Dad bastes the chicken breasts over mesquite chips.  Mom says Butter won't do, nor any other Margarine.  They say Nucoa doesn't flare as much on the BBQ when basting.  The combination definitely makes a great dipping sauce too.  I still love it after all these years. 

With the Chicken we have Mom's Restuffed Potato, which is a baked Russet Potato hollowed out, then beat with Sour Cream, Butter, Green Onions, Salt & Pepper, and then placed back into the potato, topped with Paprika and rebaked. 
Both are terrific each holiday with an ever-changing Salad and Vegetable. Happy Mother's Day Mom.  Thanks for all the years of great meals!
Before sitting down for dinner, Dad cuts and serves a Chicken Breast into pieces for samples.  It's fun to get a taste of it as an appetizer.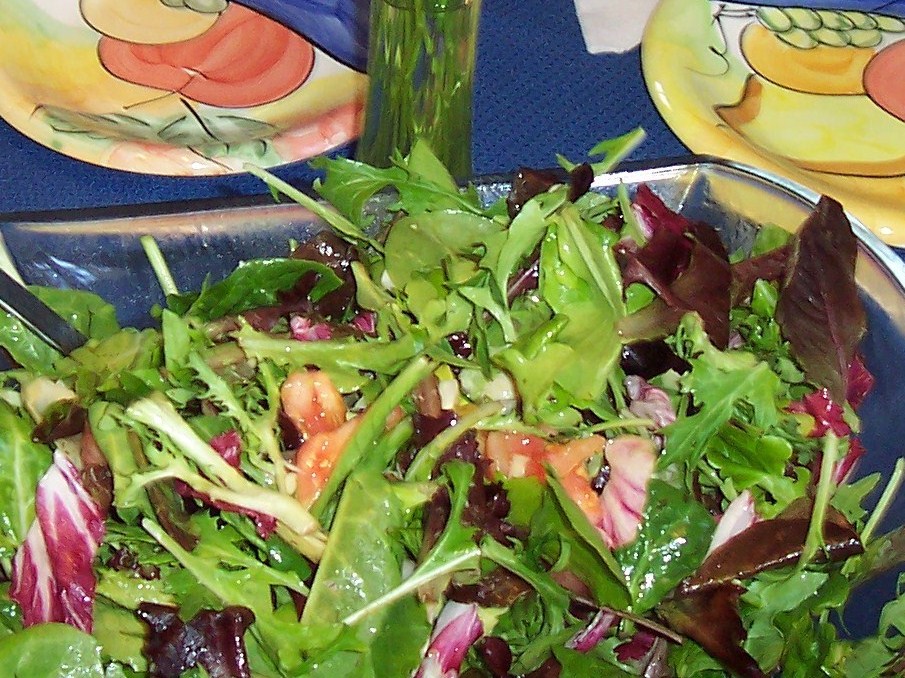 Here's some links and information regarding Nucoa Margarine, if you're interested.
http://www.margarine.org/historyofmargarine.html
http://www.thedailyplate.com/nutrition-calories/food/nucoa/margarine-16-oz