Please Don't Ask Me What I'm Grilling.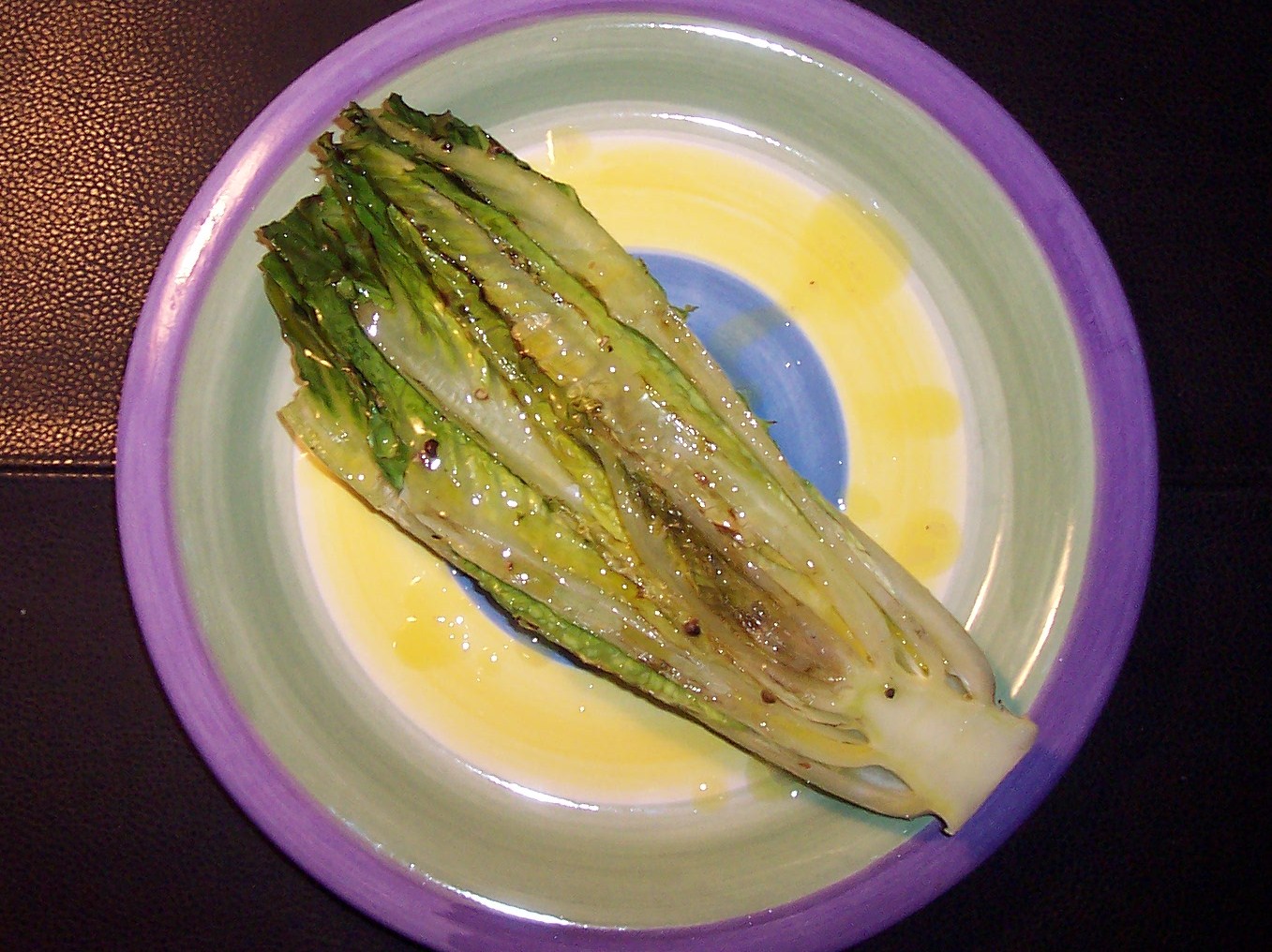 My neighbor walked by when I was BBQing this.  I thought to myself… Please don't ask me what I'm grilling. 
"Hi neighbor, it smells good, what are you grilling?" 
What would I say?  "UUmmmmm, a halved head of Romaine Lettuce."  It just sounds so, like where's the beef.  I didn't even have anything else to tack on to the answer.  Thank God he didn't ask 🙂 .  
I've loved the Grilled Romaine Salads I've had in a few restaurants and wanted to capture that same flavor, so I gave it a try.  And… I HIT IT first attempt. 
Wow, it's really good.  It's funny that I found myself looking for the brownest Lettuce pieces when eating it, typically uncommon with Salads.  A quick grilling adds such great flavor.  Since I'll be grilling more Romaine in the future, I'll most likely be tacking on a Fillet, Hamburger, or something.
The Dressing was made of White Balsamic Vinegar, Olive Oil, Dijon Mustard, Salt, Sugar, and freshly ground Pepper.  I added Pecan Pieces and ate every bite, down to the very last smokey leaf piece.  However, Pine Nuts and Pumpkin Seeds are generally preferred on this Salad. 
Related Links:
I found the White Balsamic Vinegar at Trader Joe's. http://www.traderjoes.com/labels_and_lists.html