The Cheesecake Factory's New Small Plates Menu.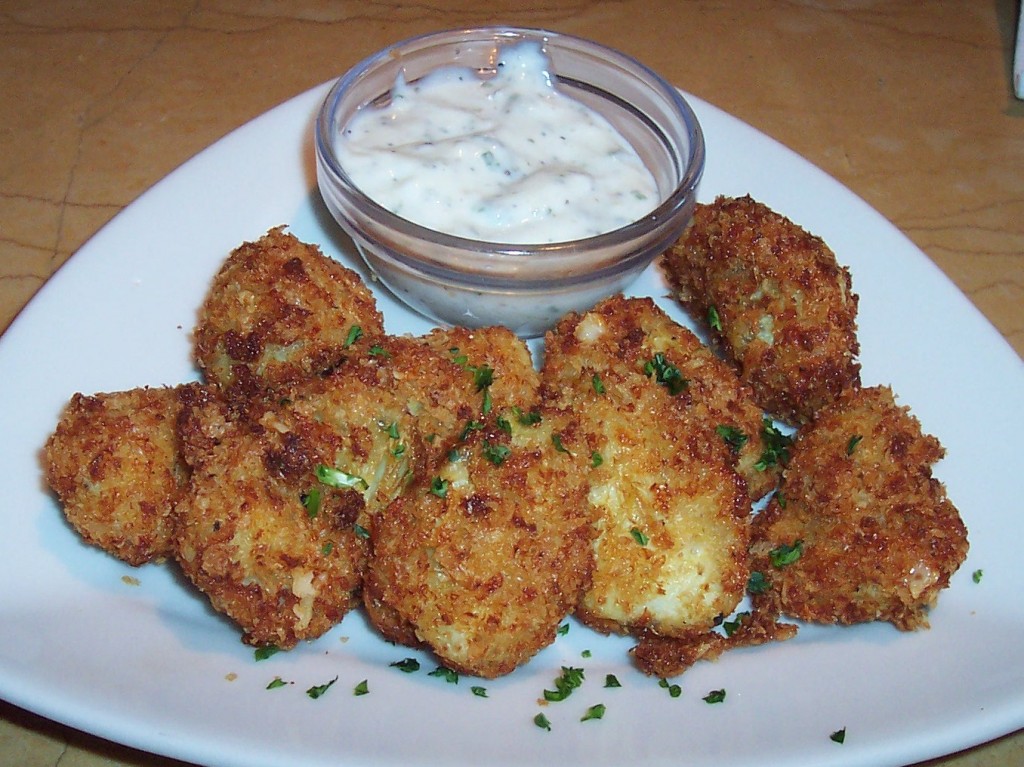 The Cheesecake Factory now offers a low priced "Small Plates & Snacks" Menu.  It's currently in paper form and separate from their laminated menu-magazine.  The Small Plates Menu presents several unique and tasty food choices under $5.   We've only had the Fried Artichoke Hearts (pictured above) for $3.95.  That's a pretty good deal, so I look forward to trying more options.  The prices make it possible — They're great for the quality the Cheesecake Factory seems to maintain.  Also pictured is the Grilled Chicken Tostada Salad, one of the CF's Salads that come in full portion only.  It's a perfect Salad for two, since it's served on two separate Tostada Shells.  It's obviously not on the Small Plates Menu, but we shared it this day.
We've reviewed other Cheesecake Factory dishes and LOVE their Taquitos and many other items.