The Mona Lisa In Chili Peppers, Artichoke Leaves And More.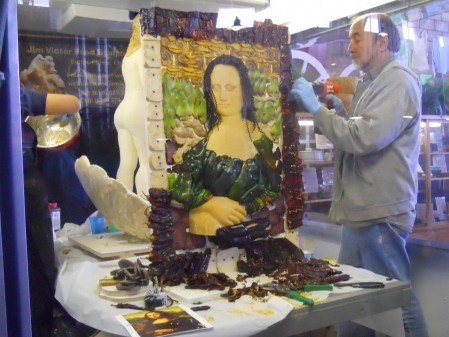 This painting (if you will) is being crafted from Artichoke Leaves, Peppers, Dried Chilis and other edibles at the OC Fair.  Each day it looks more and more like the real thing. 🙂 I traveled to the Louvre once and saw the actual Mona Lisa in person, if I can say that — We couldn't get this close due to its encasement, the rope around it and the thickness of the crowd.  Learn more about the artist of this creation here.  This masterpiece won't last as long.
Q:  Are those Man Hands on the Mona Lisa?