The Only Thing To Make For Dinner This Week Are Reservations.
Orange County Restaurant Week starts today — It's the best time to dine out in the OC.
Its Launch Party at Newport Lexus was the perfect kick-off — Tasty bites at every turn.
Wine and song to entertain.
The Chocolate Raspberry Martini almost made me want a Lexus.
Pulled Pork Sliders from the House of Blues — Love it as a concert venue.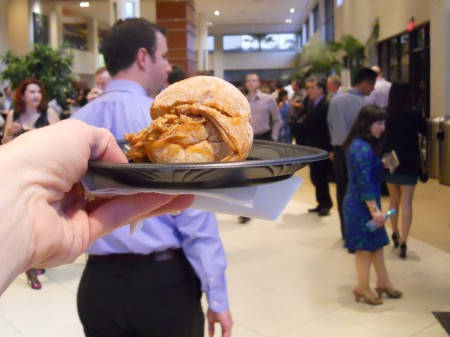 The Cupcakes were gone by the time we finished savory — Should've reserved one.
A special shout out goes to RA Sushi — We couldn't get enough of their Shishito Peppers.
The Lobster Bisque offered by Scott's Restaurant & Bar was one of our favorites.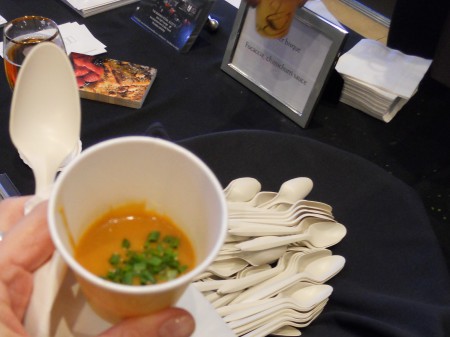 And the Lobster Mac & Cheese from House of Big Fish may be the best I've ever had.
 The only thing to make for dinner this week are reservations, they say.  I think so too.
May need to go to Sundried Tomato to have this Chopped Salad (below) again.
I've appreciated Melissa's Produce for years and have a story for another time.
Where are you dining this week?  Polenta with Pulled Pork (top) was from Cucina Enoteca.
Starfish and a couple others ran out of food early — Wasn't fond of that, but went elsewhere.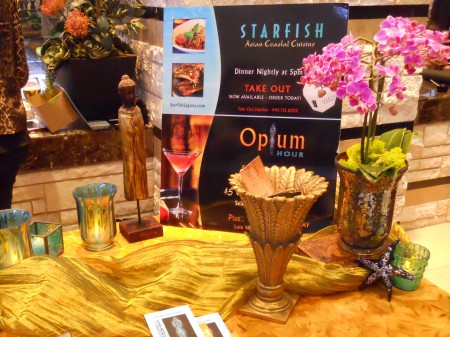 An honorable mention goes to Slater's 50/50 for their Vampire Dip — It's Gar-Lick-Key, but oh so darn good, and what nice servers they had.  All was a good time.  Thanks!