The Twisted Vine: Fine To Dine & A Really Good Time With Wine.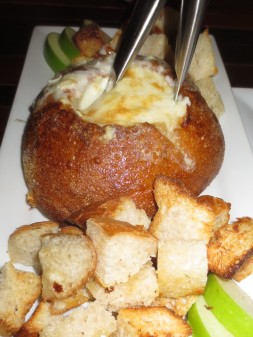 The Twisted Vine is a Wine Bar & Shop in Fullerton, but don't forget the food.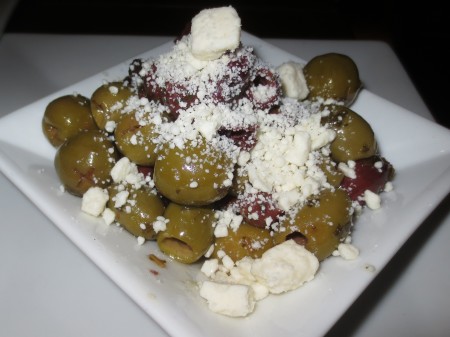 These photos certainly don't do it justice.  It's nicely dark inside.  I met a group of friends there for the first time for Wine.  We shared everything pictured here, but didn't take these photos until I went back a couple weeks later and had the exact same things.  All was that good!
I especially love the Chorizo Crostini (above) and I'm ready to have it a third time.
Also pictured is the Baked Brie in a Bread Bowl, Olives and Stuffed French Toast Empanadas.