This Spicy Baked Shrimp Recipe Is Fabulous!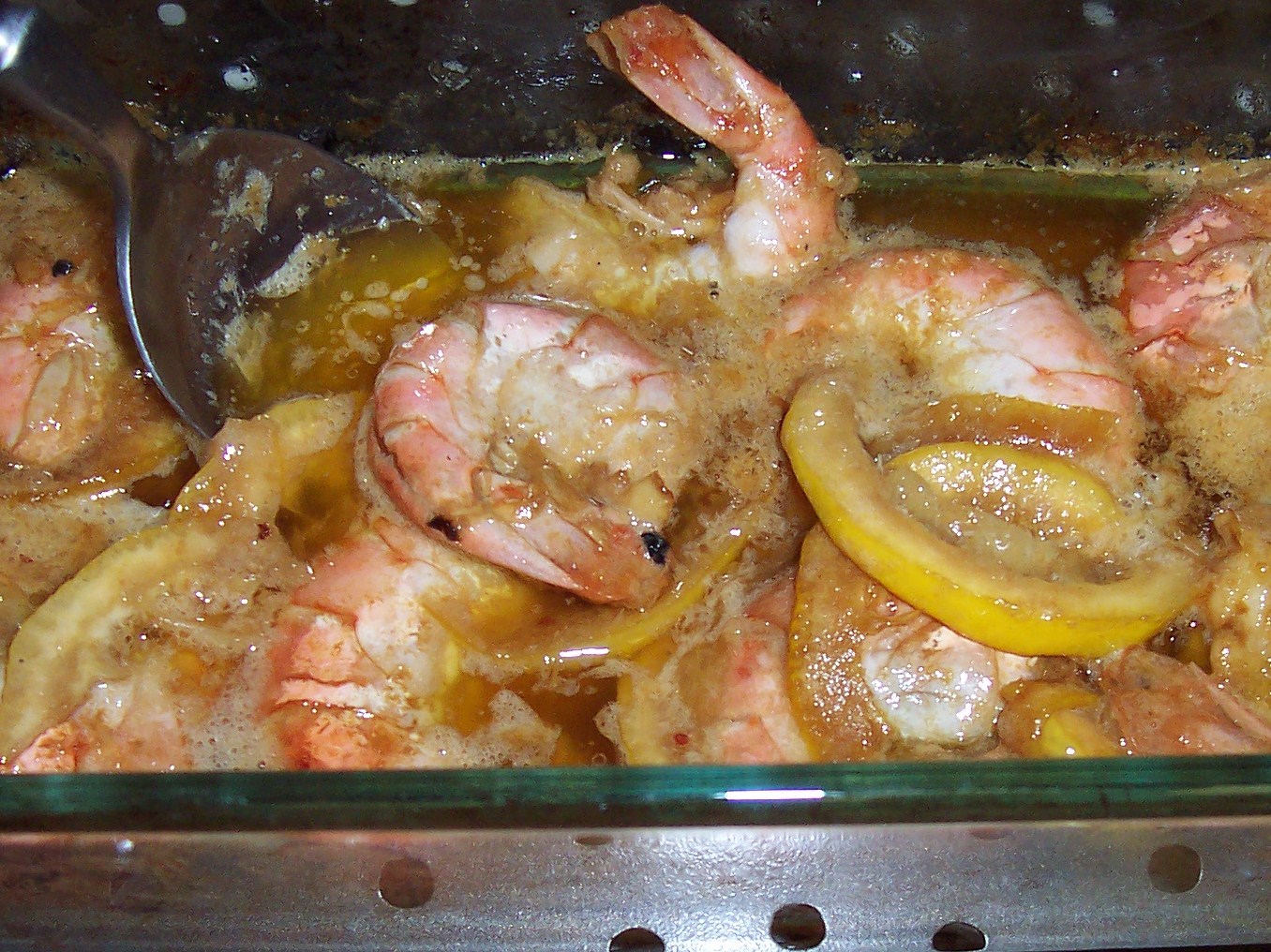 Like the recipe says, this Spicy Baked Shrimp recipe is yummmmmmy!  If I had more Shrimp, I'd make it again right NOW!  I halved the recipe for what's pictured here — I need more Shrimp asap.     
I just mixed ALL the ingredients together, added the Shrimp and baked the combination in the oven for 20 minutes.  The preparation couldn't be easier — Love that.
I served the Shrimp with warm crusty Sourdough Rolls that tasted so good dipped in the Sauce.  I'm glad I discovered this delicious recipe.  It's officially a new, rustic and fun staple in my food repertoire.  You gotta try it too.
Related Link: