Tracy's King Crab Shack: The Best Alaskan King Crab Bisque In Town.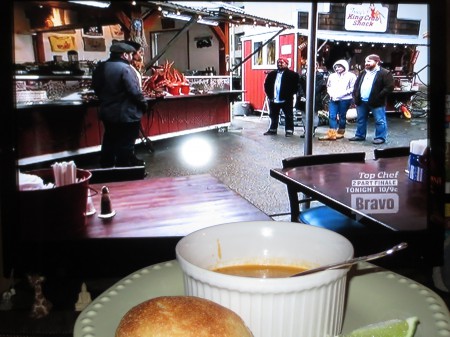 From Alaska to California and hopefully back for more — I've never been there, but our resident photographer cruised Alaska last year and came back exclaiming he had the 'Best Crab Bisque' ever.  It was at Tracy's King Crab Shack in Juneau and he couldn't stop talking about it.
I tried to find its recipe online, but could not, thus resorted to having it shipped from Tracy.
It's not cheap (mostly due to shipping), but I learned it's worth it — Wow!  I see now.
Though not as pretty as when it's served to you in Juneau, Alaska, it cooked up flawlessly.
One has the option to add Cream, Milk or Stock — I added Cream, as recommended by Tracy.
She also suggests a squeeze of Lime at the end — It has generous pieces of King Crab.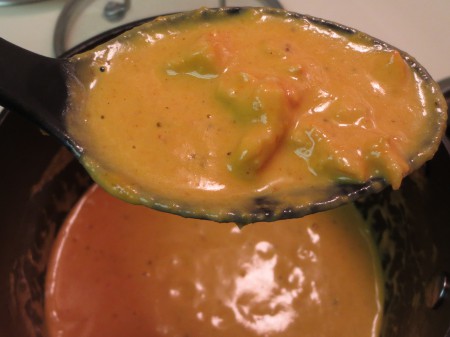 This King Crab Bisque is superb without a Lime squeeze and magnificent with one.
Tracy's King Crab Shack was recently featured on Top Chef, as shown in a few TV pics.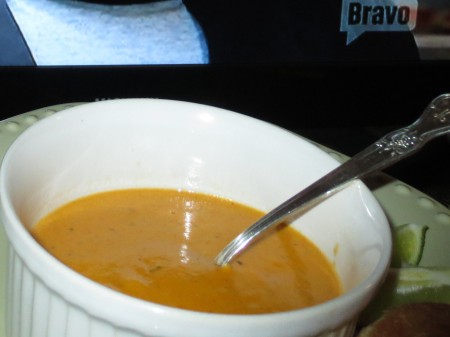 Chef-testants had to quickly create a dish with Tracy's Crab Legs — The Best Legs in Town.
Tracy's King Crab Shack Story and Stovetop Instructions are above.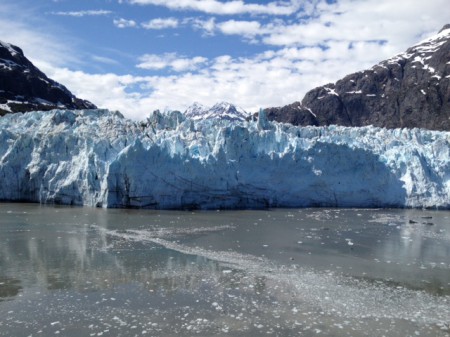 Thanks to Matt for the beautiful Alaskan photos and tip on Tracy's — I'm hooked on all!