$20 Dinner For 2 (Or) $35 Dinner, Drinks And Dessert For 2 At Chili's.
We set out to have Chili's $20 Dinner for 2 which includes one Appetizer and two Entrees, but once there we instead opted for Chili's less advertised upgrade, the $35 Dinner for 2 that includes an Appetizer and Dessert to share, and two Margaritas and two Entrees.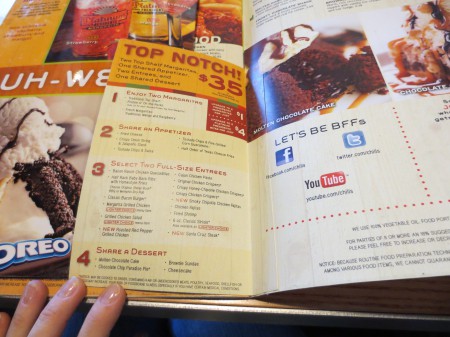 To further surpass the original $20 dinner plan, we upgraded to the Platinum Presidente Ritas.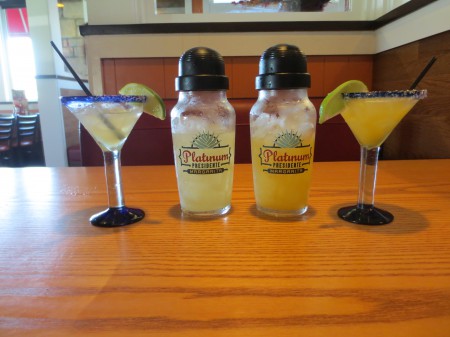 Enlarge pictured menus to assess options or visit Chili's.
We chose the Tostada Chips & Fire-Grilled Corn Guacamole for our Appetizer.
LOVE Chili's thin, crispy Chips — We couldn't get over how thin they are and would go back just for them.  Have they always been this good?  I don't remember.  Are they as thin and crispy at all Chili's?  We hope so, but don't know.  We dined at Chili's Buena Park location.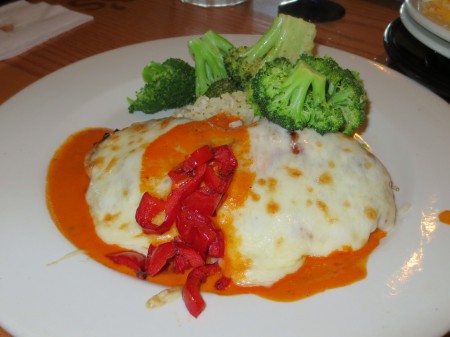 For Entrees we chose the Roasted Red Pepper Grilled Chicken (above).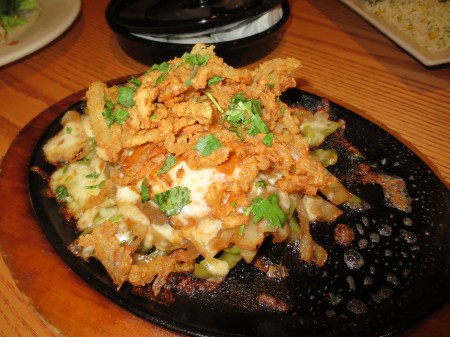 And the Smokey Chipotle Chicken Fajitas (above and at top).
Fixings for the Smokey Chipotle Chicken Fajitas (above and below).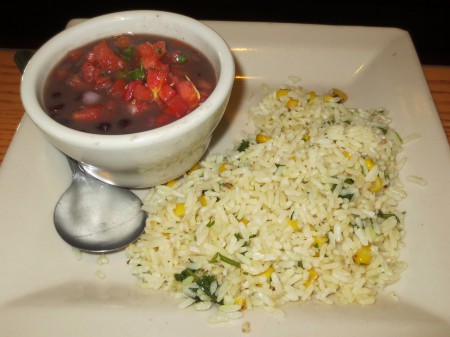 Shared the Brownie Sundae for Dessert — Usually prefer something light and/or fruity, but it was good and filling.  Overall, we think both the $20/$35 Dinners for 2 are good values.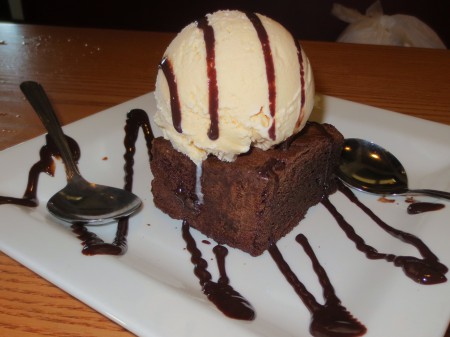 We'll try the $20 Dinner for 2 next time, though the Margaritas are tempting.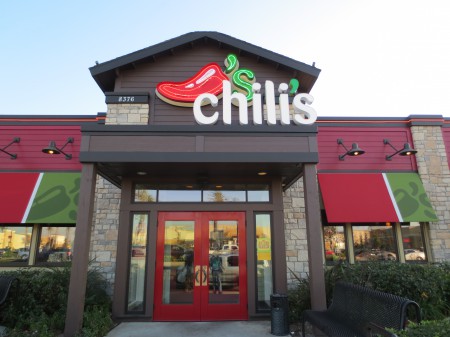 Similar dinner specials for two can be found at T.G.I.'s Friday's and Applebee's.