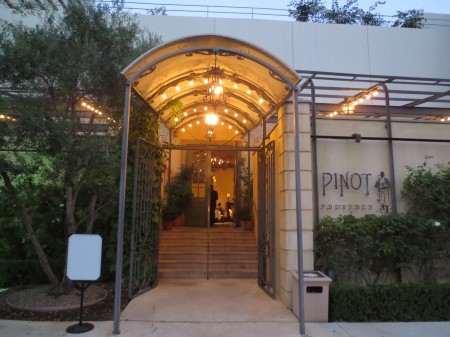 Pinot Provence — I've always been impressed with its exterior, its lights and sign, but never made it in to this fine French restaurant set within the Westin South Coast Plaza Hotel.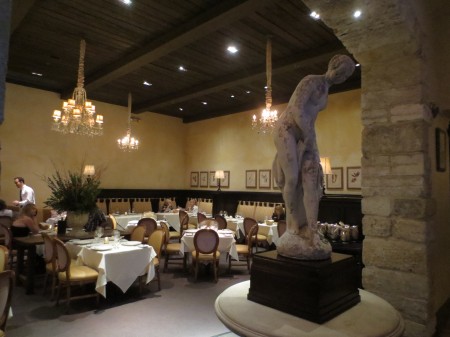 Wow, its interior surpasses expectations — I did not know.
It's stylish, romantic and sophisticated — Warmth and charm of Southern France, they tout.
A walking bridge (across Bristol) leads to the restaurant and hotel, if at South Coast Plaza.
If inside the Westin South Coast Plaza, Pinot Provence is at the end of this hallway.
It leads to the Bar, where we enjoyed Pinot Provence's New Social Hour this day.
Social Hour is in the Pinot Provence Bar and on the Patio, Tuesday – Sunday, from 3-6PM.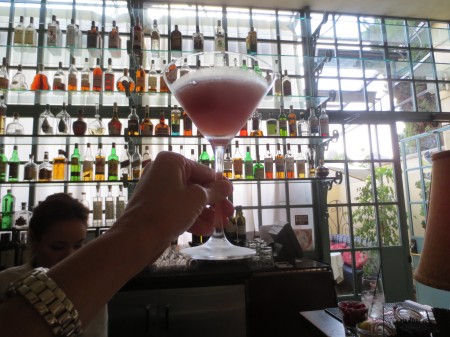 Love the Trois Petites Bouchées Menu with $3, $6 and $9 bites.
Social Hour doesn't include typical Happy Hour items — A few options are pictured.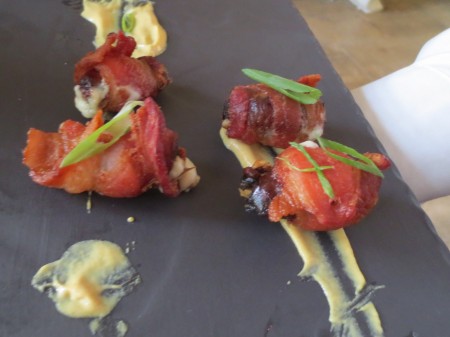 Top down — Goat Cheese and Jalapeno Beignet and Bacon and Blue Cheese Stuffed Dates.
Grilled Shrimp with Chipotle Aioli (I think).
Lamb Sliders with Tzatziki Sauce and Feta — My favorite this time.  I want to try a few others.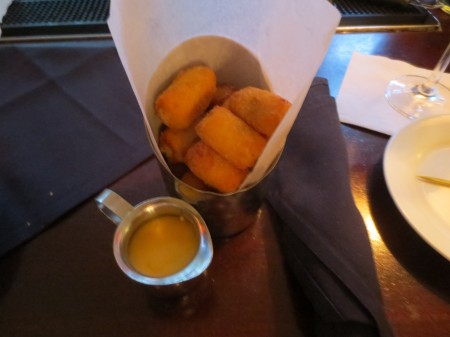 Tater Tots with Cheddar Cheese Sauce.
They're different — Crunchy on the outside and mashed inside, very delicate.  I like them.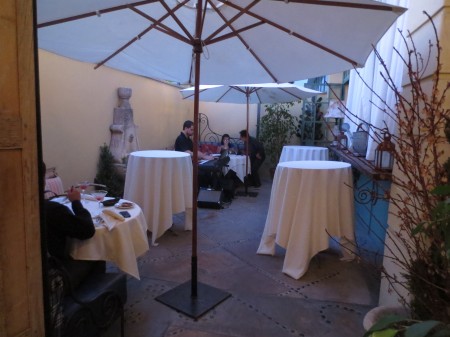 Pinot Provence outdoor patio (above) and Westin gathering area in the hotel (below).
I need to be more social at Pinot Provence (especially), the Westin and South Coast Plaza.