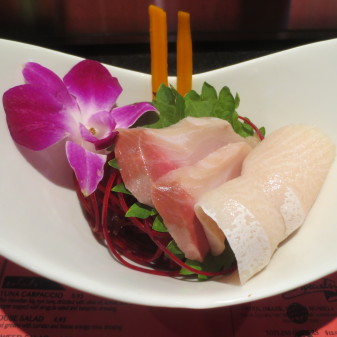 SOCO Sushi & Gastro Pub — It opened a few weeks ago.  It's SOuth of COmmonwealth (hence the name) in the cool, fun part of downtown Fullerton, amongst other bars, restaurants and shops.
It's a Sushi Bar and Gastro Pub all sushi-rolled into one — I like the variety they offer.
We had the Fiery Rice Bombs (above) and Melts My Heart Quesadilla (below).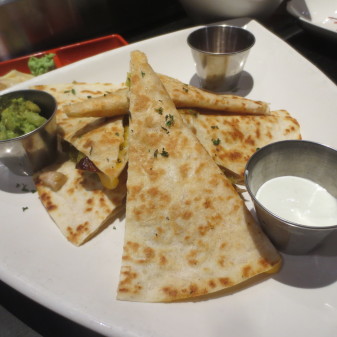 Most appreciated is SOCO Sushi & Gastro Pub's hospitality — Everyone is welcoming and friendly.
And we thoroughly enjoyed the cooked, meaty Yellowtail Cheeks (above), after having different parts of Hamachi (top)  — We mustn't discard the cheeks of Matt's next Yellowtail catch.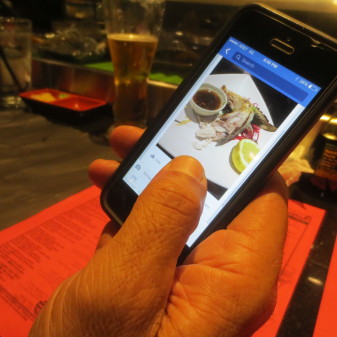 It's nicely styled inside to accommodate small and large groups.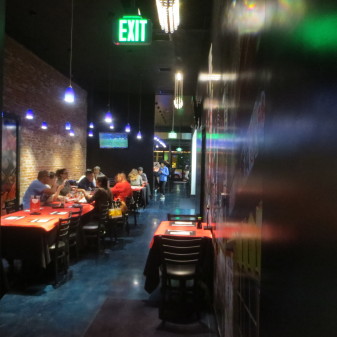 One can dine and drink at SOCO's Sushi Bar or at their Gastro Pub Bar — That option is matchless.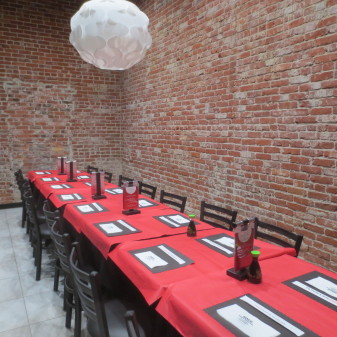 You can reserve a private room if needed.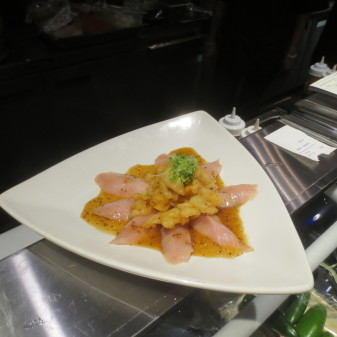 Albacore on Acid (above) is another one of SOCO Sushi & Gastro Pub's unique creations — Menu items are differently and comically named, adding to the fun there.  Much sounds great to try.
It's said to be the place to start your night — I'd agree with that and from what we experienced and sense, it could be the place you'll want to end your night also.  It's positively distinctive and offers food dishes and drinks to please all.  Say "Hi" to Davis Jeong, Executive Sushi Chef.  He and all care about your satisfaction.  Check out their MENU for more info re the pictured items and others.