The true annual treat is spending time with best friends decorating Halloween Cookies, Cupcakes and Candy.  Each year we take home trays and boxes of homemade and hand decorated treats after a fun evening of trickery — It's quite a funny bunch (below).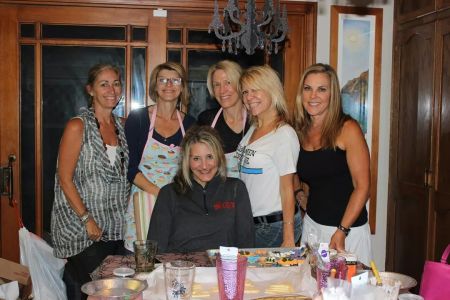 I'm truly grateful for all!
This year's decorating ideas are posted here and others from previous years are linked here.
We're no design professionals, but have a lot of laughs and the Cookies always taste great.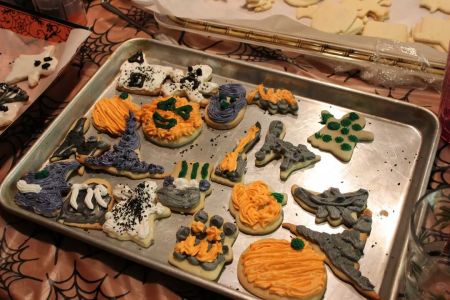 It's also possible that you may learn how not to decorate your Halloween Cookies here. 😉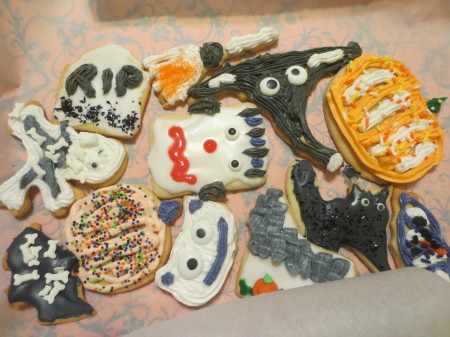 Halloween Appetizer Idea — Deviled Eggs with Olive Spiders.  You can figure it out.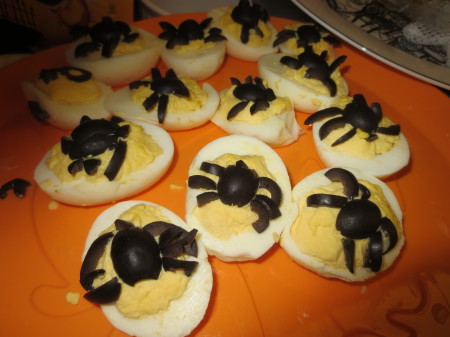 Happy Halloween from Nibbles of Tidbits and friends.