Free Your Inner Farmer At The Orange County Fair.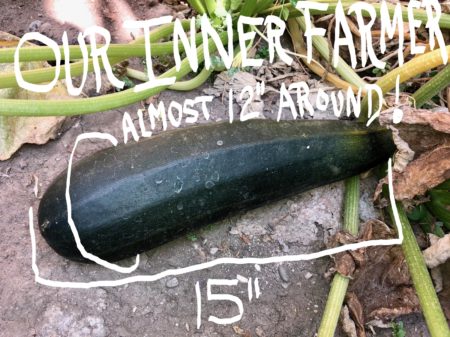 The Orange County Fair is in full bloom right now — It started on Friday and runs through August 12, 2018, open Wednesday through Sunday.  This year's theme is Free Your Inner Farmer.  It's perfect, since we just harvested another four Japanese Eggplants, a large Zucchini, a handful of Sweet Peppers, the last of the Cucumbers, and our sixth-ish colander of Tomatoes.  And we can't get to the Fair soon enough to see how our still growing Zucchini (pictured), currently 15″ long and almost 12″ around, measures up to this year's winners.  We shall see.
FYI:  OC Fair DISCOUNTS can be found HERE.  Enjoy!