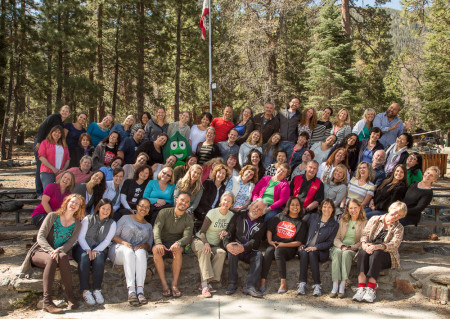 In a beautiful mountain setting with food bloggers from around the country, I learned more about FOOD, food photography, sponsors' ingredients, food-related careers and food blogging in general.  It was my first time at Camp Blogaway.  I'm glad it's held in California.  One blogger flew from Morocco to attend, and others I met came from Oklahoma, New Hampshire, Oregon, Idaho, etc.  Those I recall now, but all attendees are linked here.  It was interesting to meet people that do the same things around the world and locally, and other accomplished food industry people.  I appreciated all of it.  Camp Blogaway was a 3-day whirlwind of food-related workshops, tastings, nature walks, and mingling with Wine and Coffee.  Snapshots of my experience are posted below.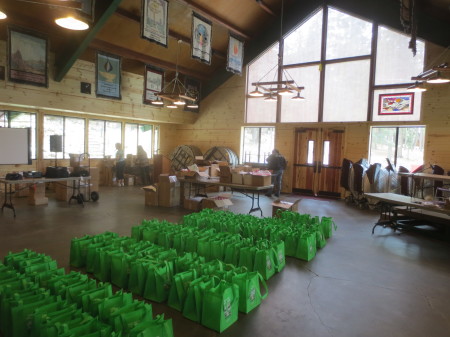 I arrived early with Chef Marie, an awesome lady and carpool buddy who made my trip great.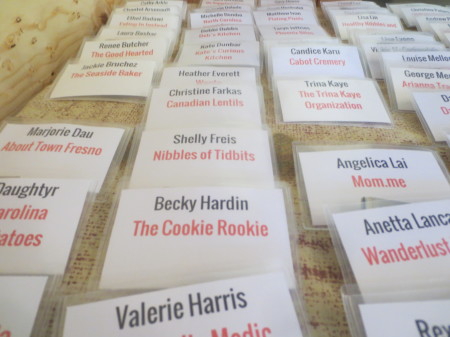 Do you see me?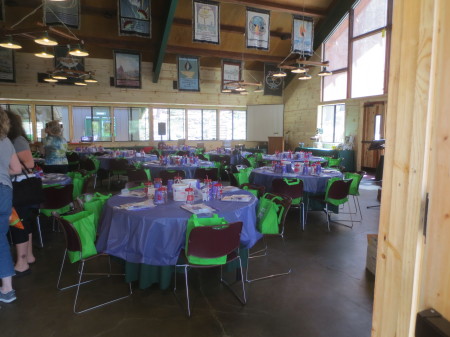 I assisted with set-up while enjoying the view from the lodge.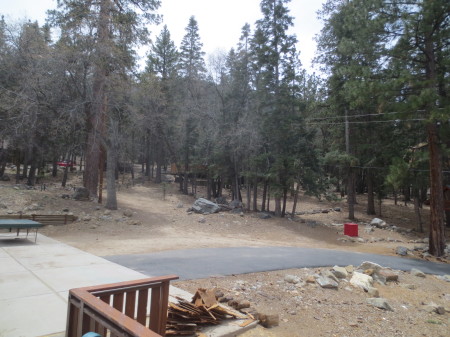 Enlarge photo below to view the 2015 Itinerary.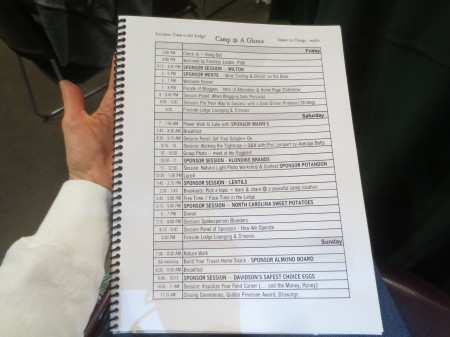 Wine from Wente was on the itinerary each evening — A Highlight.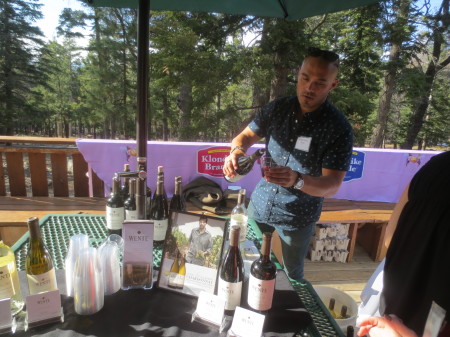 Cheese from Cabot with Wente Wine on the lodge deck was my favorite combination.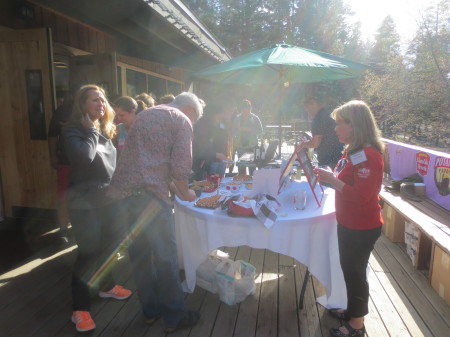 I loved the Cheese Ball Pine Cones by Cabot with the Almond Board of California Almonds.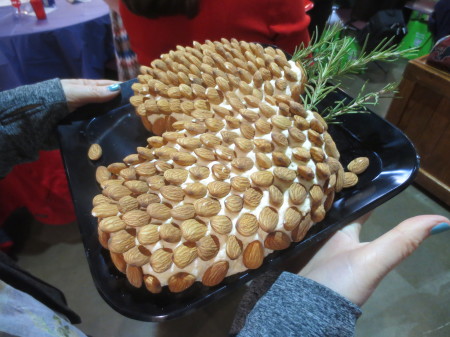 I will someday be making a Cheese Ball Pine Cone with Almonds and Rosemary, as shown.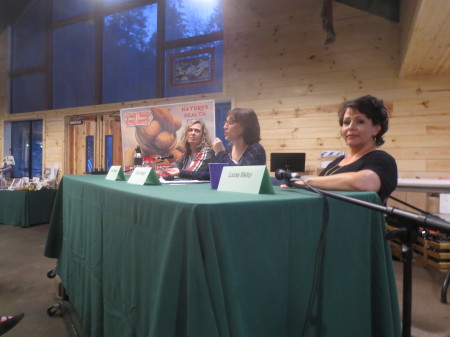 Session Panel with Lana of Bibberche and Louise of Geez Louise, moderated by Foodie Goes Healthy.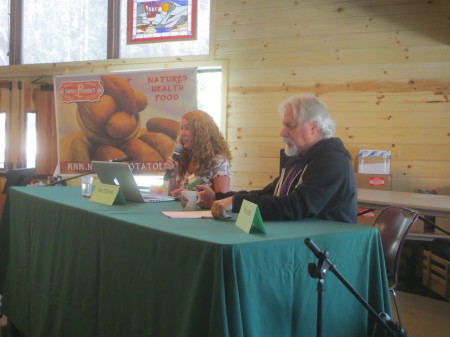 Session Panel with the Average Betty who interviews Phil Lempert, the Supermarket Guru, regarding his experiences, knowledge, opinions and expertise, which was informative.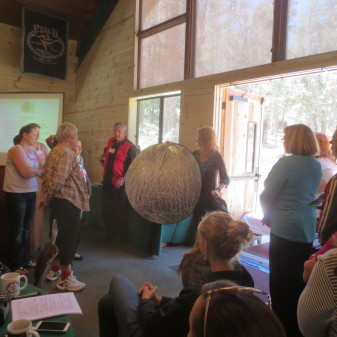 My favorite session was the Natural Light Photo Workshop with Christina Peters.  She's a great teacher — I learned a couple things, but need to learn more, as indicated by too many photos.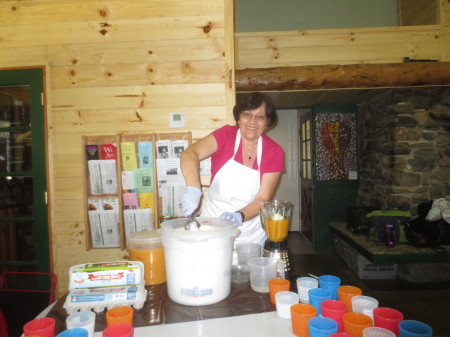 Chef Marie (above) made tasty North Carolina Sweet Potato Smoothies with Davidson's Safest Choice Pasteurized Eggs for arriving campers on the first day of camp.  I had several cups.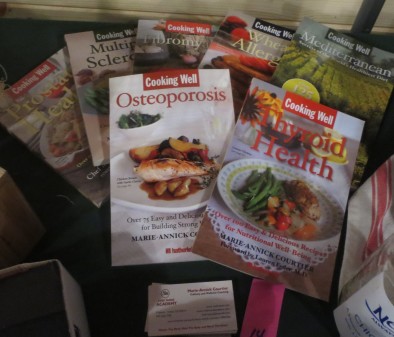 Chef Marie has written at least 12 books, including the Saint-Tropez Diet, a few are shown above.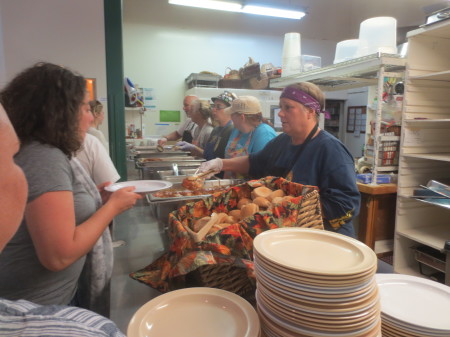 Though we were a bunch of food bloggers, it was camp and it wasn't fancy, but everyone was nice.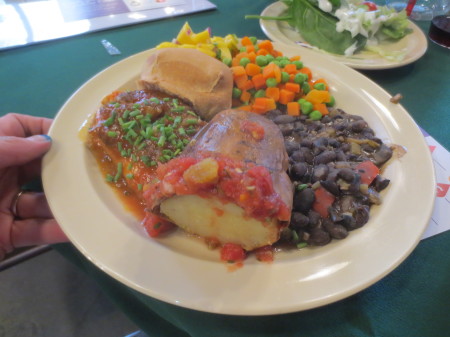 I tried my first White Sweet Potato (above) from North Carolina Sweet Potatoes and liked it best.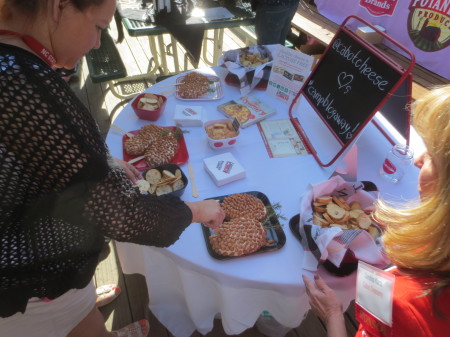 I was in Cabin 5, pictured below.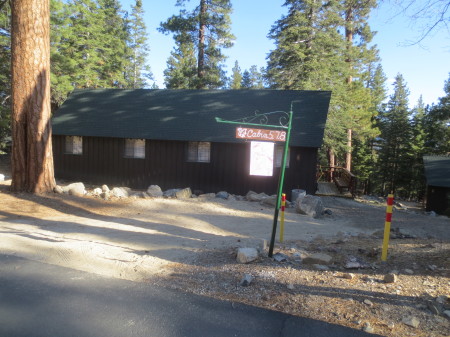 All preparing to take the annual Camp Blogaway group photo.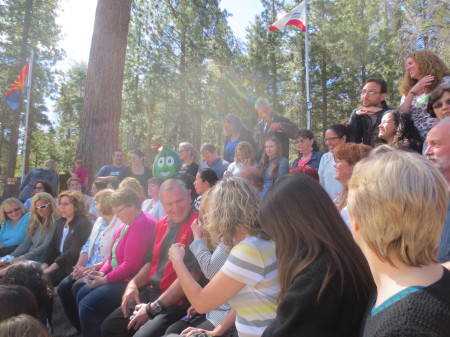 Patti Londre, our Fearless Leader, leading the successful way.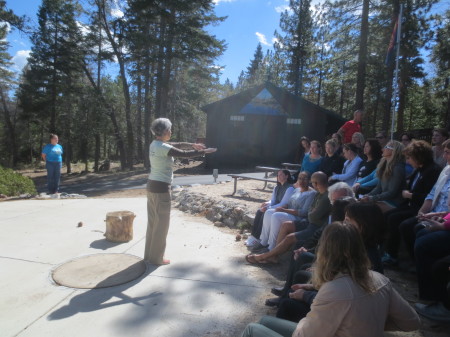 Camp Blogaway happens each May at De Benneville Pines Conference Center in Angelus Oaks.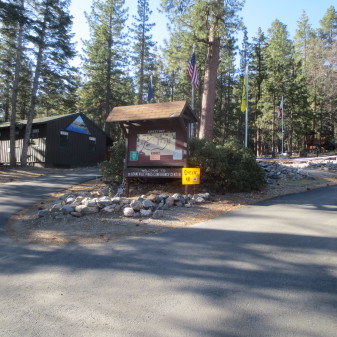 After Camp Blogaway I asked myself… What is it I want out of food blogging other than opportunities to try food?  I have ideas.  I'd love to sell Shelly Jellies, my award-winning candy someday, or work with a brand I truly believe in, or just keep doing what I'm doing.  All are pretty great.  I cook anything I want and my husband loves it, and we luckily get to try all kinds of FOOD, and only the food-related products we're interested in.  In other words, I'm content and I'd like more, but to obtain whatever (more) might be requires work and diligence to make it happen.