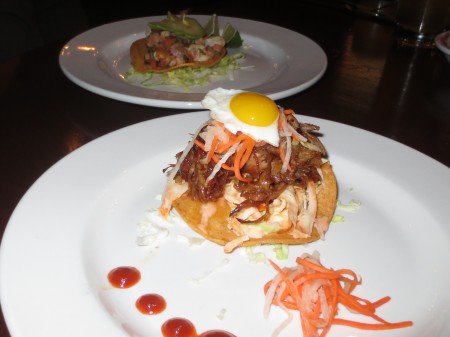 For Orange County Restaurant Week, we chose Matador Cantina in Fullerton — Mostly because we're based here now and it's the best deal offered by 3 participating restaurants nearby.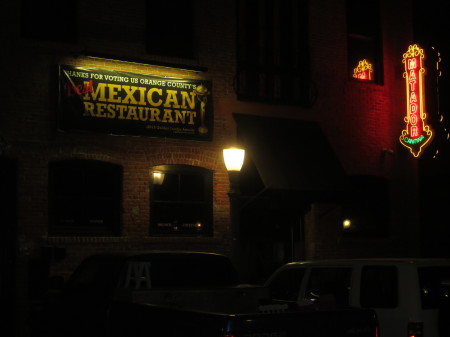 There's ample parking and an entrance in the back — It's dark, but don't be intimidated.
Enlarge Menu (above) for a better view — We had one of each, pictured herein.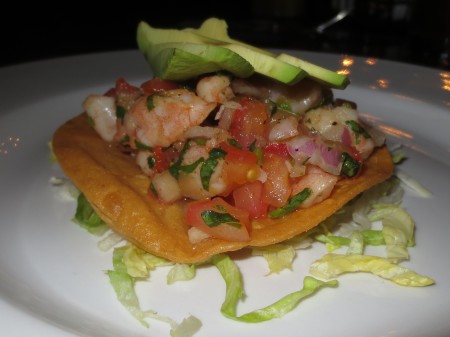 A Ceviche Tostada (above) and/or Banh Mi Tostada (below) were offered for the First Course.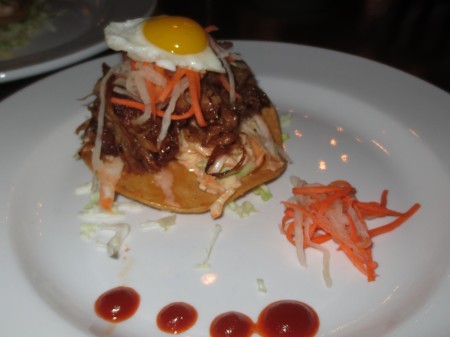 Second Course included Grilled Fish Tacos…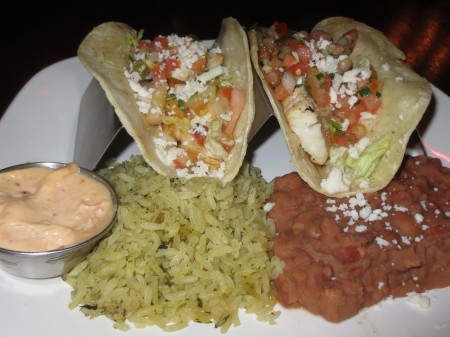 …and/or Chicken Mole Enchiladas.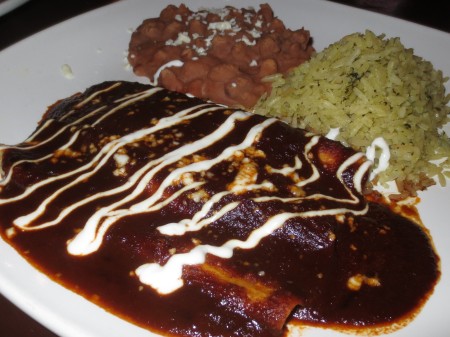 I especially liked the Cilantro Lime Rice served with the meals.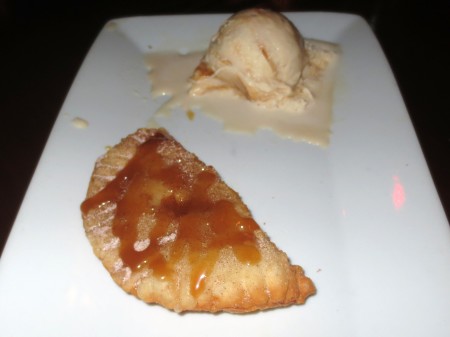 All was fantastic and I see why Matador Cantina has been voted Orange County's Best Mexican Restaurant by some.  Third of this Three-Course Dinner for $20 includes a Chipotle Apple Empanada (above) and/or Cro-Churros (below).  We couldn't taste the Chipotle as much as we wanted to, but all was good and a great pick for OC Restaurant Week.
The X O (above) goes out to my new husband and dining partner for life, Matt (below).  Hi. 🙂
After this week passes, Matador Cantina will continue to offer Weekly Specials.