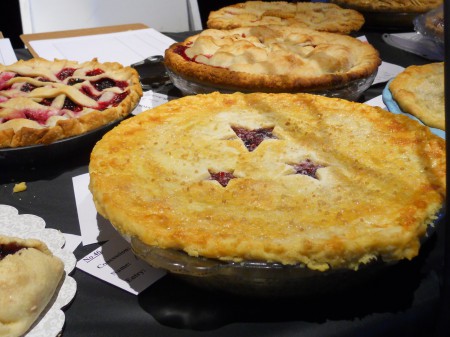 It's almost time for the Orange County Fair again and there will be much NEW to report — Until then, you may learn about the food related happenings here from the OC Fair & Event Center Press Release (below), combined with snapshots of past OC Fair visits.  What's cooking…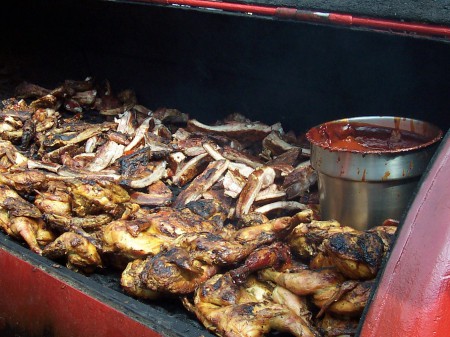 Hungry? Get a Taste of "Home Sweet Home" at the 2012 OC Fair — Enjoy Deep-Fried Classics, New Creations and Food Exhibits, Cooking Demonstrations and Contests
The theme of the 2012 OC Fair (July 13-August 12) is "Home Sweet Home" and this year the Fair is not skimping on the "sweet." Whether Fairgoers want to learn about food, watch the pros prepare it or just want to enjoy some tasty treats, the OC Fair delivers something for everyone. Here is a mouthwatering preview of what the 2012 OC Fair is cooking up this year:
Chicken Charlie: If you like your food deep-fried, battered and on a stick, the 2012 Fair is the place for you. This year, Fair-favorite Chicken Charlie is taking fried food to the next level by deep frying cereal, peanut butter and jelly, spam, pineapple and more.
Need a Bacon Fix?: At the new Bacon A-Fair, choose from bacon-wrapped turkey legs, deep-fried beer-battered bacon-wrapped hot dogs or the Smokey Porkabello, a bacon-wrapped mushroom with smoked Gouda.
Take a Ride on the Pineapple Express: Not into the deep-fried thing? Then float on over to the new Pineapple Express (courtesy of Chicken Charlie) which features cored out pineapples filled with shrimp cocktail, fruit and grilled shrimp or chicken and more.
The Big Rib: Calling all carnivores! Looking to feed your wild side? Come to Biggy's Meat Market for The Big Rib, a two-pound beef rib on a 17-inch bone, with your choice of homemade sauce. Can't finish it all? Not to worry! Biggy's provides an 18-inch Big Rib Doggy Bone bag—once the meat is devoured, take the bone home to your pooch.
$2 Taste of Fair Food: Every Friday from Noon-4 p.m., Fairgoers can sample the best the Fair has to offer for only $2 each. Fun-sized samples include funnel cake, BBQ tri-tip, lemonade, cinnamon rolls, corn dogs, tacos, gelato, cotton candy and more.
Celebrity Chefs: The 2012 OC Fair presents two shows in The Hangar featuring dynamic celebrity chefs demonstrating their culinary talents. Scheduled appearances include the Food Network's Robert Irvine (July 26, 1 p.m.) and Bravo's "Top Chef" fan-favorite Fabio Viviani (August 2, 1 p.m.). Free with Fair admission.
Food Truck Fare at the OC Fair: Find gourmet fare within the Fair as the popular Food Truck Fare continues inside Fair gates, offering food truck cuisine every Thursday from Noon-10 p.m. Access is free with Fair admission and prices vary per truck.
OC Fair Chowdown: Watch the best of the best face-off for culinary glory in a series of live cooking challenges. On July 19 and 28, see food truck chefs go head-to-head in competition as they put their delicacies to the test. On August 2 and 9, see Orange County amateur home cooks test their skills against professional chefs. Winners will receive bragging rights and an award to commemorate their culinary victory. Viewing is free with Fair admission.
Contests and Competitions: Whether you're good at cooking or eating, the OC Fair is just the place to bring out your competitive side. Daily, free eating contests are held for children in the Fun Zone Tent at 6:30 p.m. (Registration is 30 minutes before each contest) and Knott's Berry Farm hosts a pie-eating contest for all-ages at 7 p.m. in the Exhibit Promenade (Registration starts at 6:30 p.m.) Each Saturday, Fairgoers have the chance to compete in the Culinary Arts Special Contests, which are judged live at the Fair for the best cookies, cupcakes, chili and hometown dish (Online entry registration is the Wednesday before each contest. Visit ocfair.com/competitions for information and to register).
Chocolate Unwrapped: This new exhibit in the Exhibit Promenade puts the "sweet" in "Home Sweet Home." Come learn how chocolate is made, from the bean to the bar. Complete with demonstrations by Xan Confections.
Centennial Farm: Come learn where food comes from on this year-round, four-acre demonstration farm featuring educational exhibits, agricultural organizations, growing crops, livestock and the fruit & vegetable competitive entries with the biggest lemons, most unusually shaped vegetables and best home-grown pumpkins Orange County has to offer.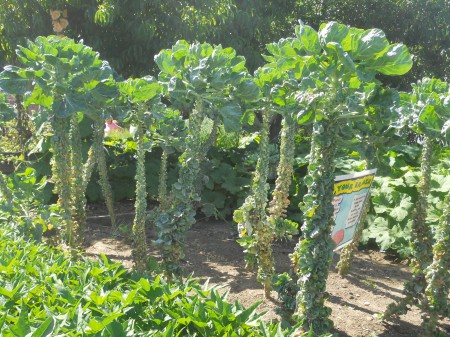 The 2012 OC Fair, themed Home Sweet Home, is July 13 – August 12 and will bring 23 days of food, rides, exhibits, animals, music, action sports and fun, as well as the Super Pass, Toyota Summer Concert Series at the Pacific Amphitheatre, The Hangar and Action Sports Arena. The Fair is open Wednesday-Sunday. Concert tickets, action sports reserved seats, single-day general admission and the popular Super Pass are available for purchase online at ticketmaster.com or from the on-site Box Office. [Photo: Replica of Table Setting Competition]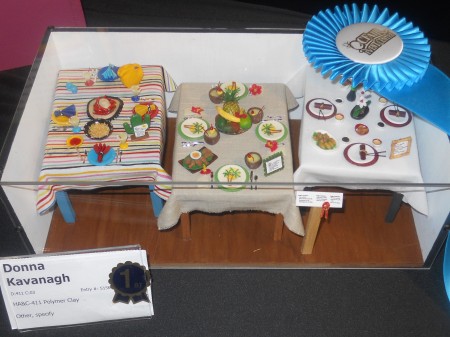 The OC Fair & Event Center is located off the 405 and 55 freeways at 88 Fair Drive in Costa Mesa. For more information, please visit ocfair.com, become a fan at Facebook.com/OCFair or follow us at twitter.com/ocfair. Also, look for the free OC Fair iPhone and Android apps this summer. Get excited for the 2012 Fair! Watch our new commercial on YouTube.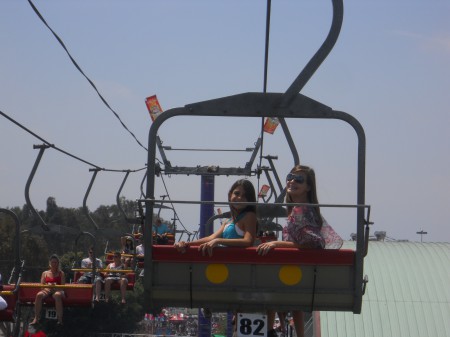 See you there — Nibbles of Tidbits and Kids in the Kitchen love the OC Fair!