It's lunch at Sage on the Coast in honor of a dear friend's twenty years of service at the distinguished law firm of Gibson, Dunn & Crutcher LLP.  I once worked there myself.  The patio and adjacent garden at Sage are very nice.  It has a retractable roof and a fireplace.  We had a wonderful time in a beautiful environment with great food and wine.
To get an idea of what you might want to eat, I've posted a few photos.  Above is the Parmesan Crusted Asparagus with Balsamic Syrup, then moving on down to the Tortilla Soup with Cheddar Cheese, Cilantro, Chicken and Crispy Tortilla Strips.
Farmer's Market Roasted Beet Salad with Arugula, Goat Cheese, Marcona Almonds and Orange Vinaigrette.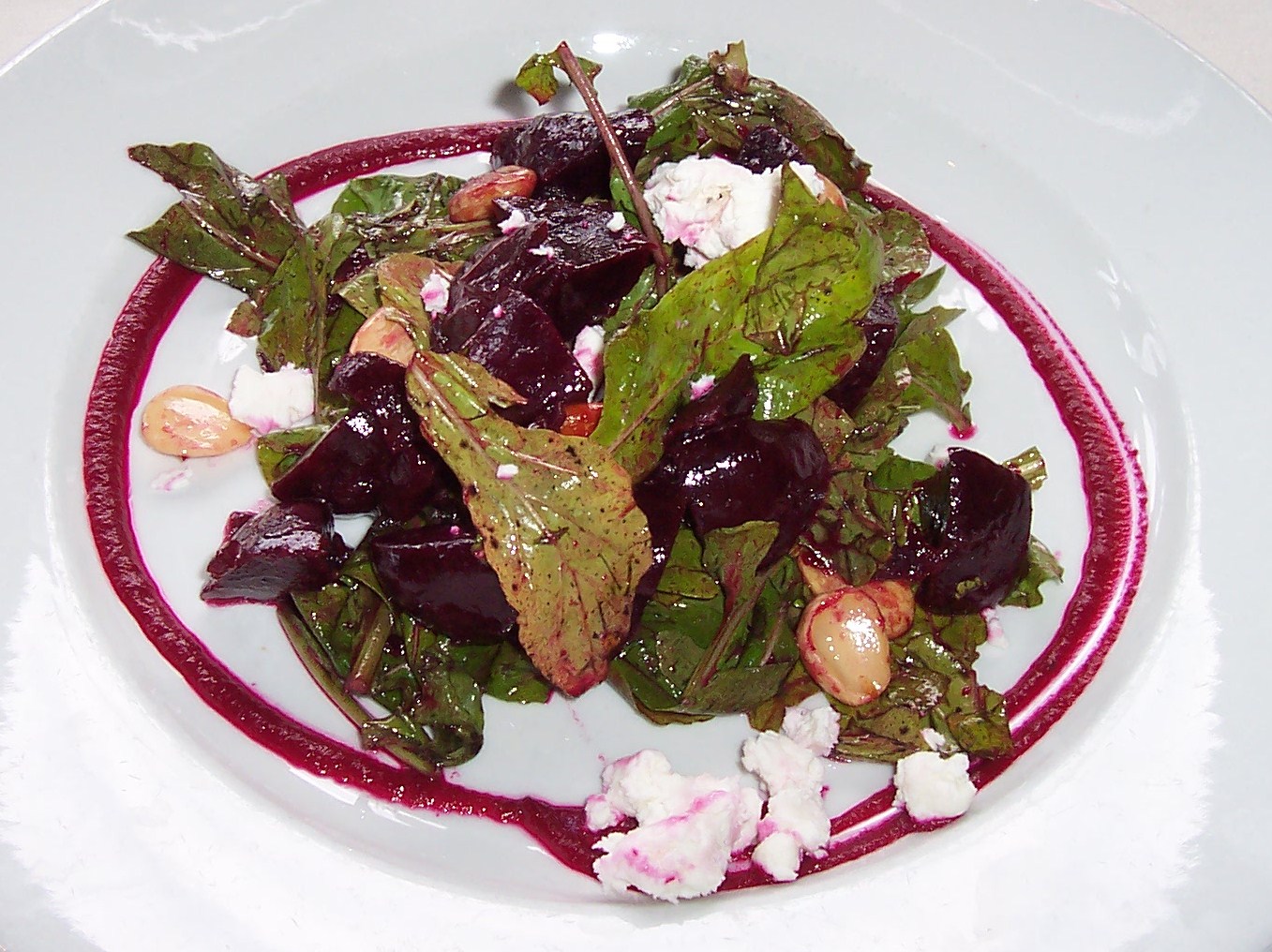 And this Roasted Cauliflower with Anchoaide Crust turned out to be one of our favorite dishes.
Sautéed Mexican Prawns with Linguine Pasta, chopped Tomatoes, Mushrooms, Spinach, Pine Nuts and Pesto Cream Sauce.
Coconut Crusted Barramundi with Coconut Rice, Bok Choy, Carrots, Shitake Mushrooms and Sweet & Spicy Sauce.  This is the first time I've tried "Barramundi."   It's a delicious Fish with beautiful white meat and great texture.  My portion was generous too.  I want it again sometime.
And here's the Grilled Beef Filet Medallion, Hawaiian Ahi Sashimi, and Crispy Duck Confit Spring Rolls, respectively.
Sweet Potato Fries with Papaya Mustard, Grilled Salmon Salad, and House Made French Fries with Smoked Ketchup.
And of course we had Dessert, starting with a Lemon Chiffon Tart with Blackberry Coulis, Cream Fraiche Ice Cream and Lemon Tuile.
Plus an Old Fashioned Rootbeer Float, Farmer's Market Poached Pear, and Hawaiian Chocolate Chip Bread Pudding.
Butterscotch Pot de Creme, Warm Chocolate Truffle Cake, and a Cappuccino.
Based on the offerings from the local Farmer's Markets, Sage prints a new menu almost daily.  And they've got a Late Night "Sweet Tooth" Happy Hour for dessert tasting.  That sounds fun.
Related Links:
http://www.sagerestaurant.com/SOC/default.asp
http://www.sagerestaurant.com/
http://www.gibsondunn.com/Pages/default.aspx
http://en.wikipedia.org/wiki/Barramundi