Tamale Trio From LA (El-Aaaayy).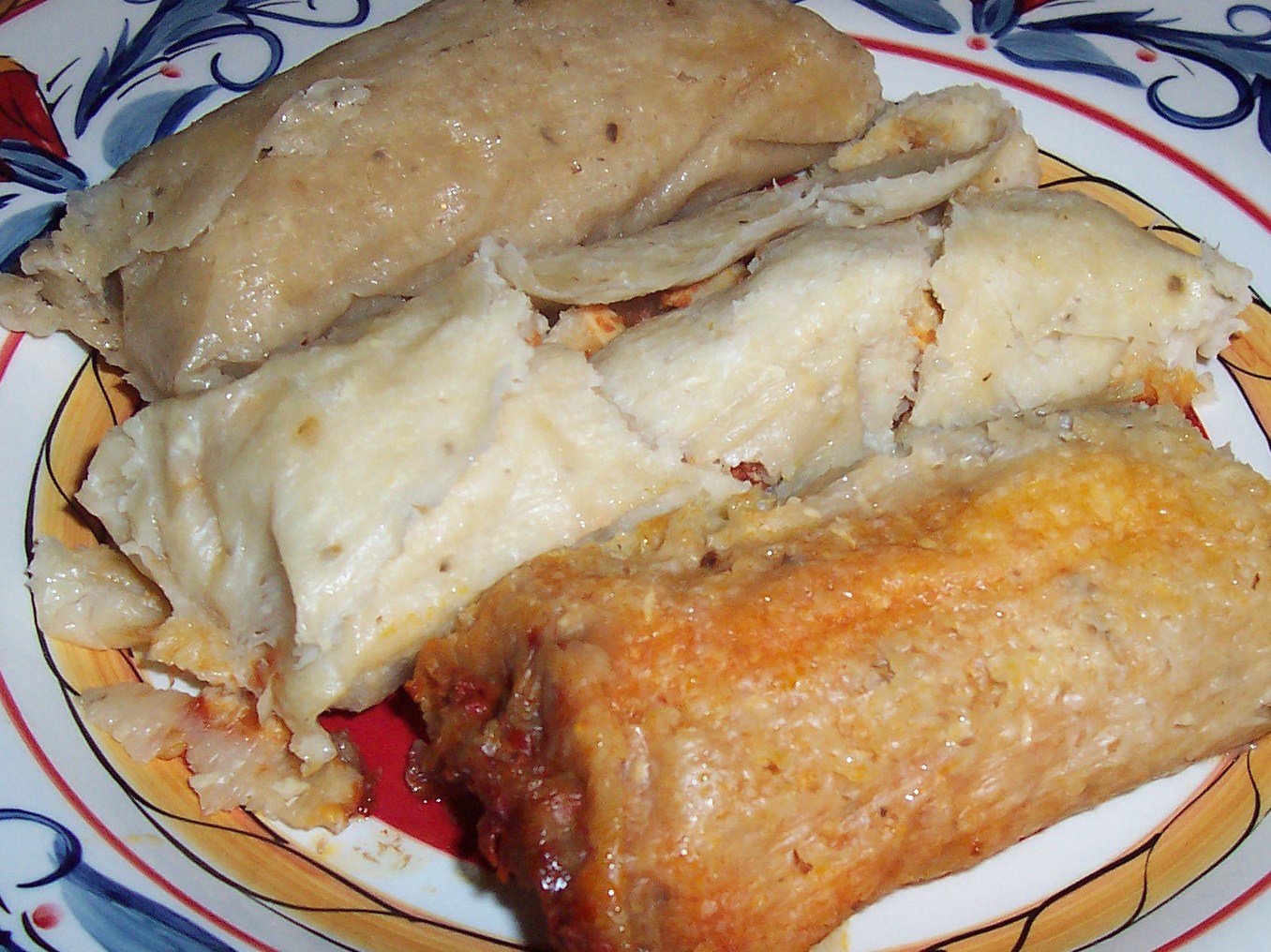 My Uncle picked these up somewhere in Los Angeles.  He's currently visiting from Denmark.  As previously reported on Nibbles of Tidbits, he opened up the First Mexican Restaurant in Denmark, and just added three more franchises this year.  He's in California to see family and suppliers.  These Tamales are from one of his suppliers.  Thanks.
They're Pork, Chicken, and Sweet (De Dulce) Tamales in the photograph above (respectively bottom up).  All were very good, but the Pork was the best, as you may guess from looking at the picture.  I steamed all in a pot for about 8 minutes and carefully turned them once.  It was fun to have the variety, and the sweet went well with the savory — It didn't need to be eaten as a lone dessert.
Related Links:
http://www.ineedtext.com/FoodBlog/?p=428
http://en.wikipedia.org/wiki/Tamale
http://www.deliciousdays.com/archives/2007/03/27/grandma-salazars-tamales/
http://www.tortilla-flats.dk/ (In Danish)