Nibbles of Tidbits and company doing my kind of camping.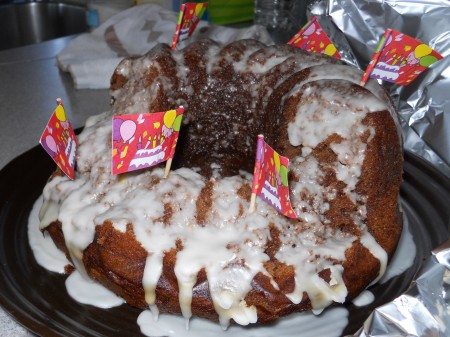 We also celebrated Bailee's Birthday (Kids in the Kitchen) — The pictured Cake design is not recommended.  Don't these things happen (lost a hunk) when it matters most?!  It tasted good, so I made the best of it.  It's Chocolate Mountain Cake with an Orange Juice/Zest Glaze.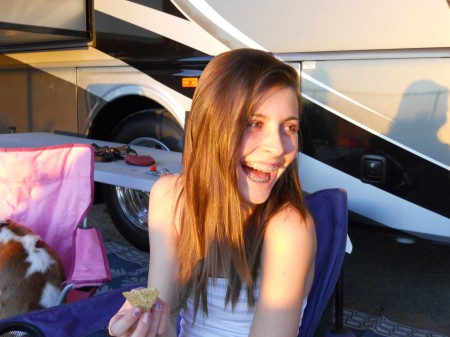 Unusually warm and extra beautiful in January on the South Carlsbad Cliffs.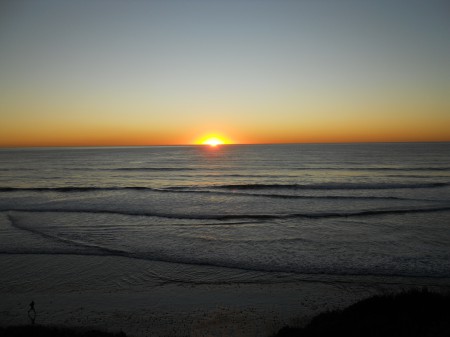 Food, walks and painting rocks.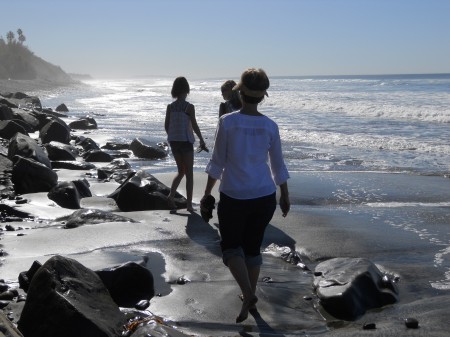 It's mostly a rock beach now, after a storm a couple years ago.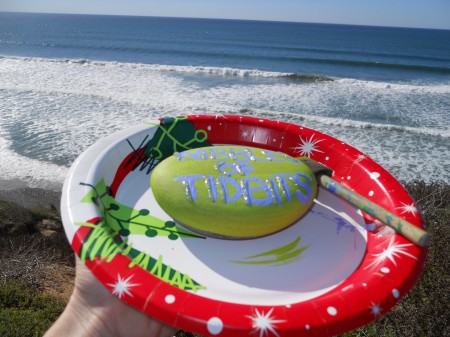 Moments of branding wrapped in family time.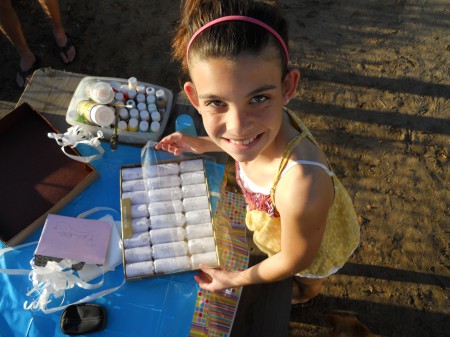 Christmas Crackers from Cost Plus — Wanted to try them.  A pop with jokes & prizes inside.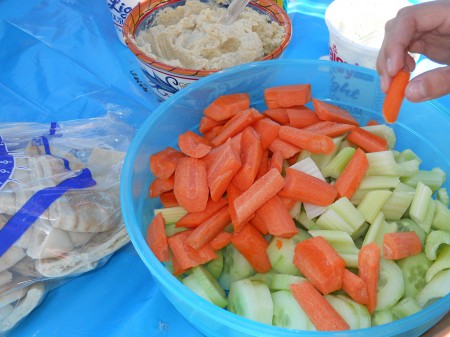 We had plenty of Dips, Salads, Chips, Coronas, Cactus Coolers and Mimosas at bay.
Talented Kids in the Kitchen — You've seen their work.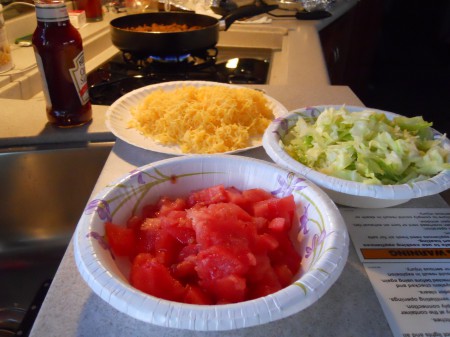 Simple eats to compliment all — Ground Beef Tacos.  The kind I grew up with.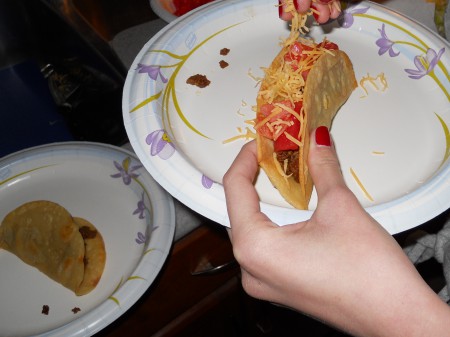 Don't you love the smell of a campfire?  I do!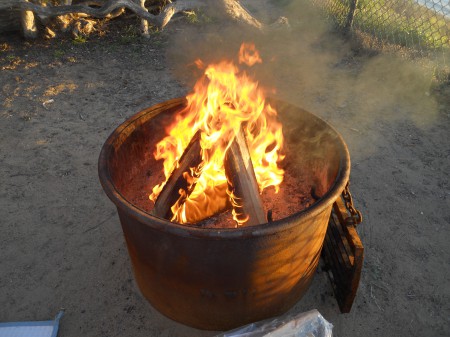 Must have S'more ingredients on hand for these occasions.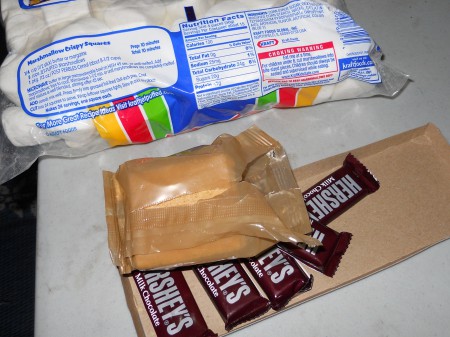 Watching the surf with tunes and lazy dogs.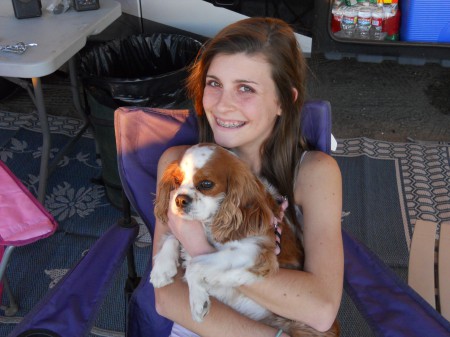 The sunsets were striking, like always, it seems — I've never seen a bad one.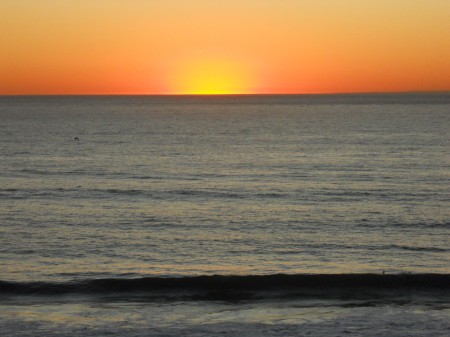 Picnic tables are resourceful.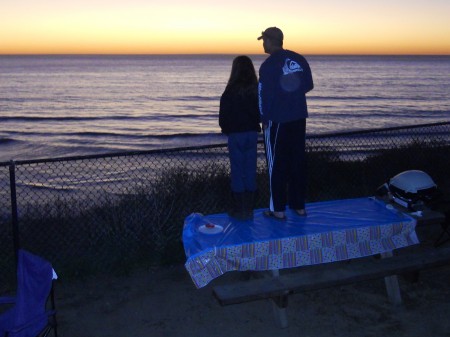 Playing games, flying kites, painting, taking pictures and eating — Ahhhh, free time.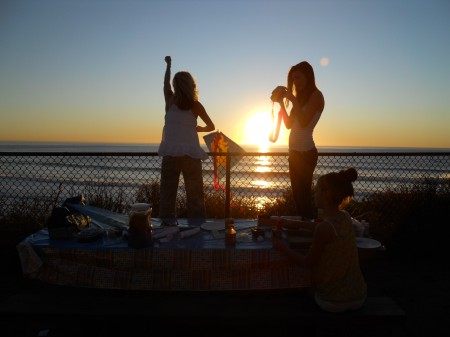 Uniquely shaped rocks inspire — What's its story?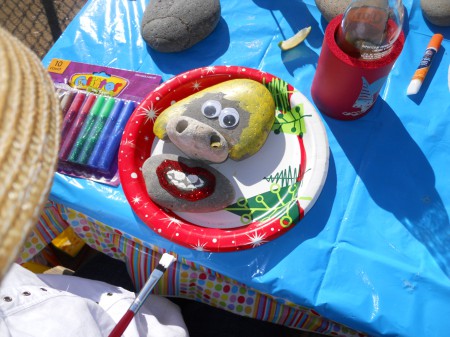 Well wishes to your family in 2012 — Explore and eat together.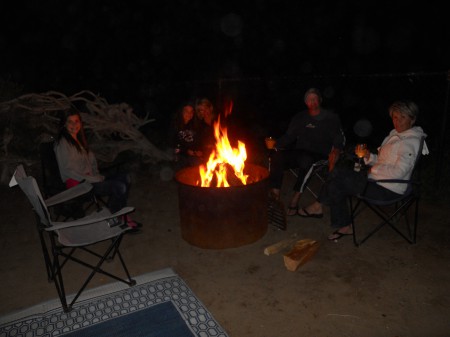 Enjoy all when and while you can.  Traveling mercies.