Yes, it's also National Egg Month — There seems to be a day or month for every food.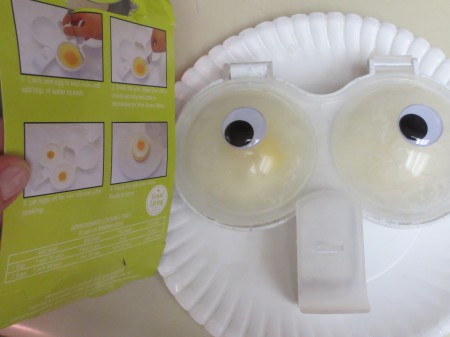 I bought this Microwave Egg Poacher because it was under $2.00, but PEEEE. UUUU.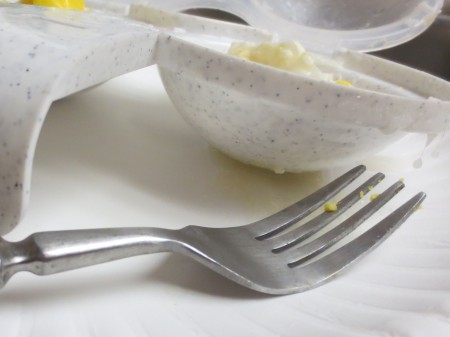 It stunk up the house while cooking and just plain stinks in all ways.  When the lid/top is fully open, it tilts the bottom/base causing some of the raw Egg to fall out — Not good.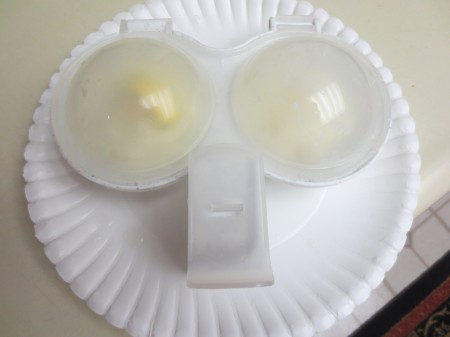 The result was an Egg horror film, hahaha — I was literally frightened by how they looked.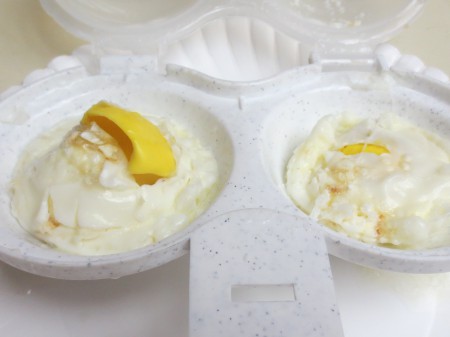 The Yolk was desperately trying to get away and/or cooked to hell — A stinky, scary situation!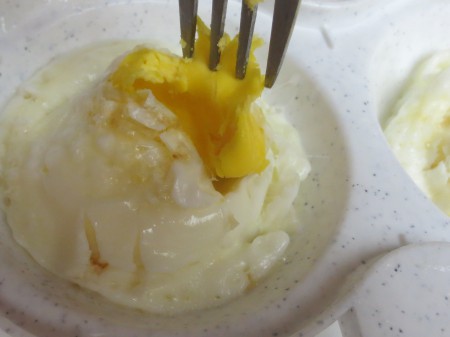 Didn't even want to taste it, so all went into the trash — Eyes were reserved for transplant onto other food.  They were added to improve its look and for a redeeming feature chuckle.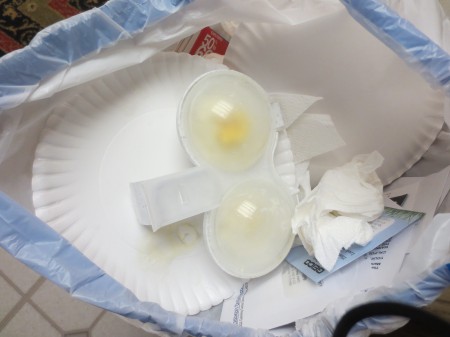 As a better replacement, I was hoping to find an Eclair on top of the trash.  I'd eat it.