Cupcakes On National Hamburger Day In National Hamburger Month.
Today is National Hamburger Day in May, National Hamburger Month — It's okay, have one.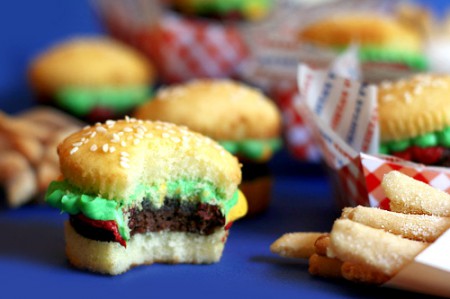 The only way to have a Cupcake is with a Brownie in the middle — It's the Burger part of the pictured Hamburger Cupcake.  To make the rest, simply cut a Yellow Cake Cupcake in half, top with a round-cut Brownie, yellow (for Mustard), red (for Ketchup) and green (for Lettuce) Frosting, and then top with other half of the Cupcake and Sesame Seeds.  Dessert of the day.