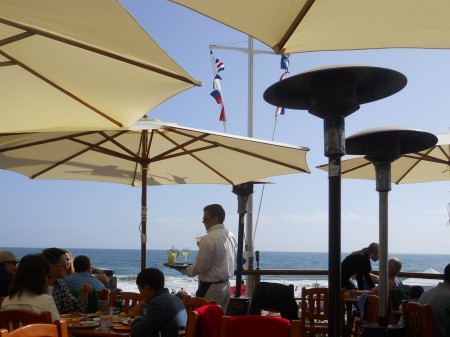 Some moments seem so long, but life is really quite short.  Cherish it.  The Crystal Cove Beach Cottages first appeared in black and white, and today The Beachcomber plays in color.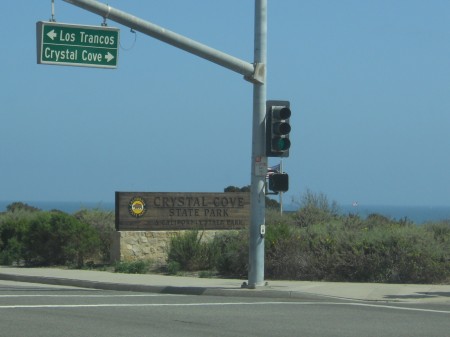 I'd been wanting to explore the Crystal Cove State Park Historic District, the Beach Cottages, and The Beachcomber for some time now, but hadn't been sure how to get there.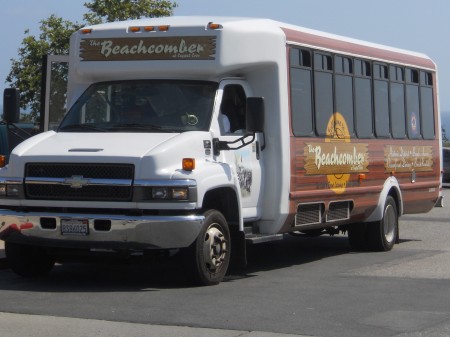 I happily know how to get there now and you will too — It's easier than you might think.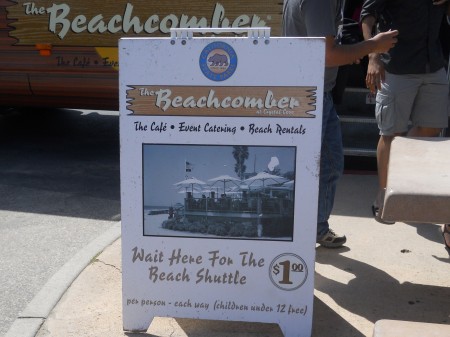 Park at Los Trancos (cliff side) and PCH to catch the shuttle down Crystal Cove (beach side).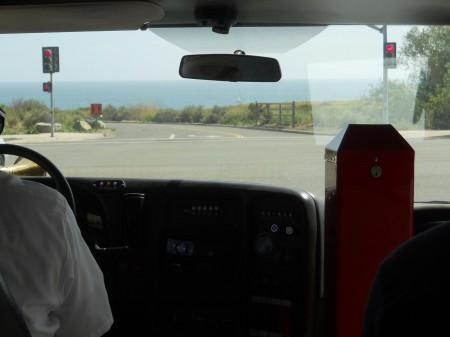 The Beach Shuttle is $1.00 each way — It's seamless and you're suddenly there.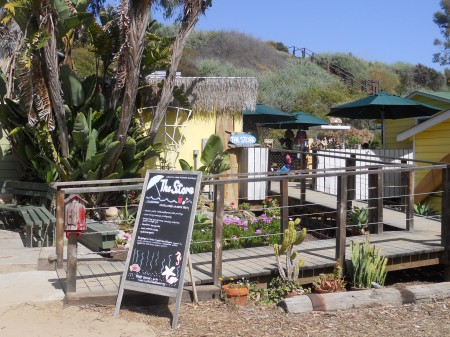 After drop off, you pass The Park Store and Visitor Center on the way to The Beachcomber.
The Beachcomber is on the sand, overlooking the Pacific — It was remodeled as a restaurant from an existing Beach Cottage and used to be called the Whistle Stop.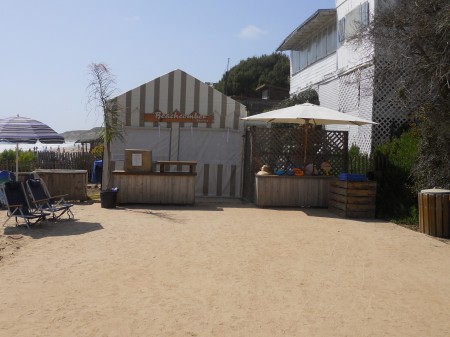 The Beachcomber at Crystal Cove also offers Beach Rentals.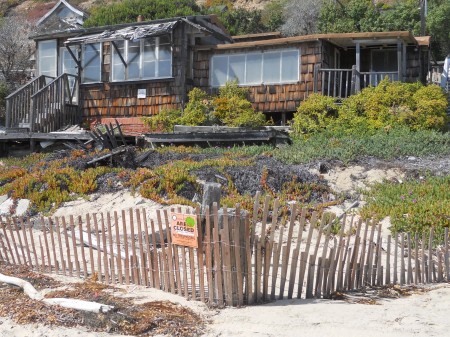 Pictured above is a North Beach Cottage, part of the Phase II Restoration Project.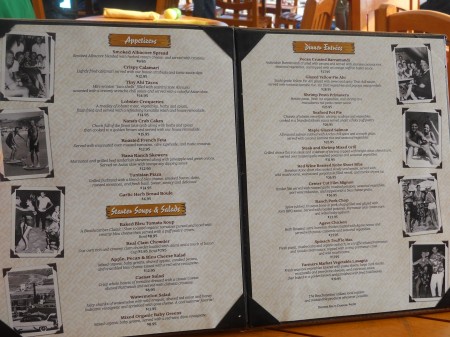 The Dinner Menu — Starters/Appetizers are the same on the Lunch and Dinner Menu, but the Entries change, as does the menu from season to season.  Blankets are always provided.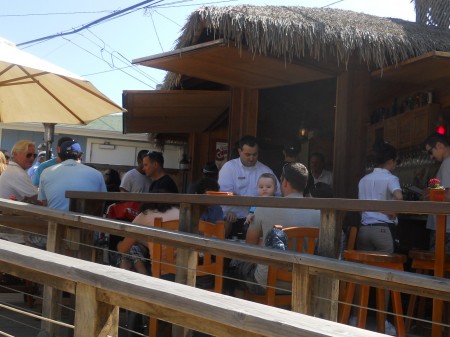 The Beachcomber Bar serves Appetizers and Drinks only.
We tried several specialty drinks including the Cucumber Mist Martini (pictured above), the El Morro Margarita, The Real Deal Margarita and the Black & Cran Martini.  All were freshly stiff and thoroughly enjoyed on the patio over a leisurely period.
We all recommend the Tunisian Pizza on Grilled Flatbread with Bleu Cheese, Smoked Bacon, Dates, Roasted Tomatoes and Basil.  It's sweet, savory and delicious, as described.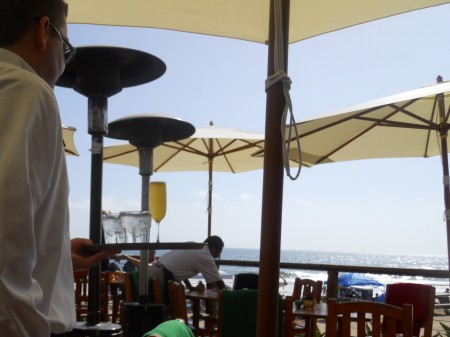 On the Dinner Menu is Spinach Truffle Mac and other notable options.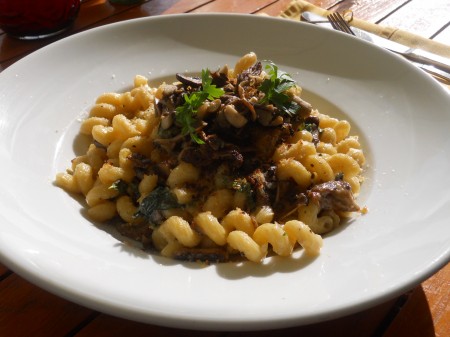 And Center Cut Filet Mignon topped with a Bleu Cheese Gratin.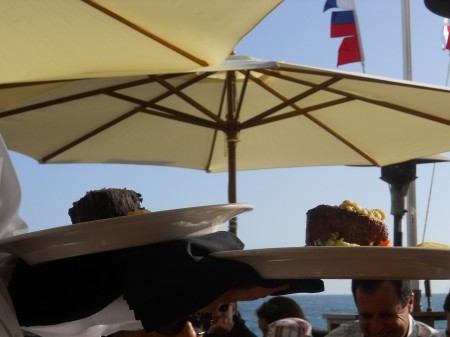 After consuming all, we played on the beach.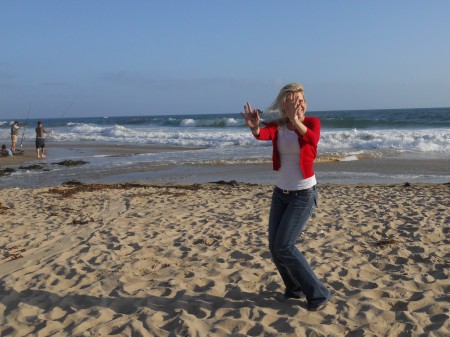 And thought about all that's transpired here in days gone by.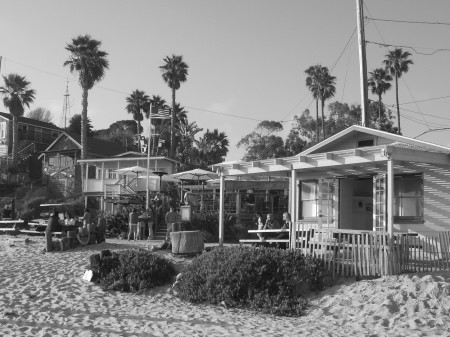 Some Beach Cottages were constructed in the 1920's with wood that drifted ashore, after a lumber ship capsized.  And many silent films were shot here, due to the area's Tahitian, Hawaiian appearance.  It's most apparent in B & W and appreciated in all colors.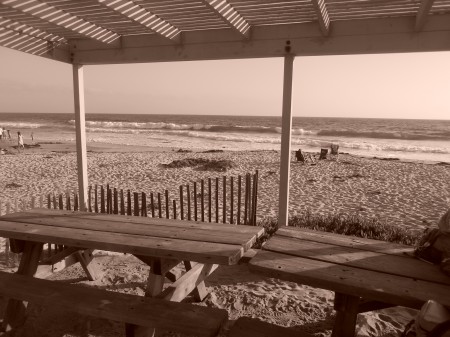 View from the Rotating Exhibit Facility in sepia and color — Do you feel a difference?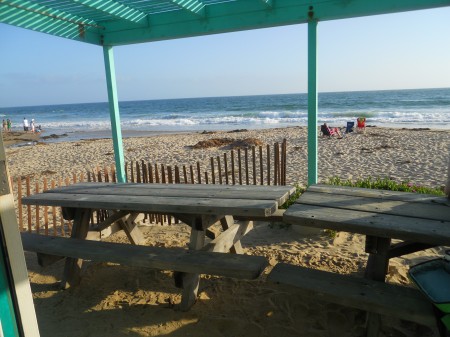 Back in black (and white) and wanting to step back in time.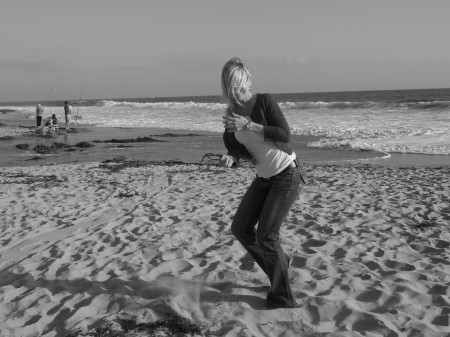 I talked to a young Lifeguard and so badly wanted to ask if he's making $100K a year + extra for sunscreen, as recently reported, but didn't inquire — Can't blame him if it's true.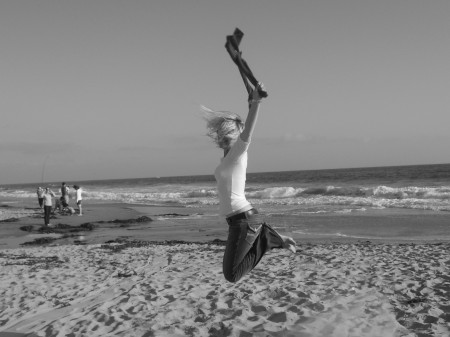 Worked off the food with silliness and laughter.
Note:  Be sure to ask for parking validation before leaving The Beachcomber, so your parking is FREE.