We're here 'cause I love to live so pleasantly, live this life of luxury, lazing on a Sunny Afternoon' at the Gulfstream in Newport Beach, corner of PCH and MacArthur/Avocado.
The Gulfstream in the Corona Del Mar Plaza has a huge outdoor patio — On one side you seat yourself for Starters, Desserts and/or Drinks only, and the other side serves the full menu at seated tables.  This sunny day we thoroughly enjoyed the Grilled Artichokes with Remoulade.
And the Dip Trio with Guacamole, Hummus and Smoked Trout Dip.
All with a Hot Fudge Sundae at the end is a great time.
It's comfortable, casual and upscale.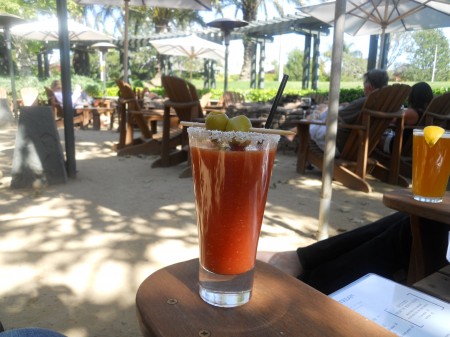 At the Gulfstream in the springtime…