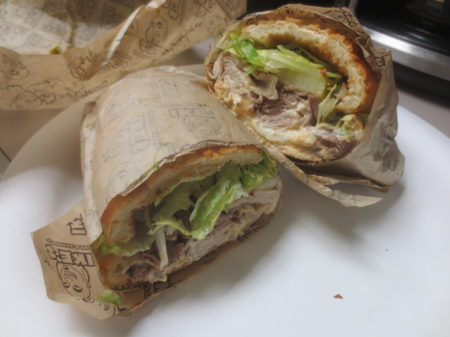 I had the best Sandwich I've ever had in my whole life — That's what my employer/attorney/foodie friend Mike said about Ike's Love & Sandwiches in Newport Beach.  He recently had a couple Sandwiches there and told me that.  I work in the Newport Beach/Irvine area three days a week. And now, after four consecutive work days of Sandwiches from Ike's Love & Sandwiches, it's my new obsession.  Mike is right.  Ike's makes some of the best Sandwiches I've ever had too.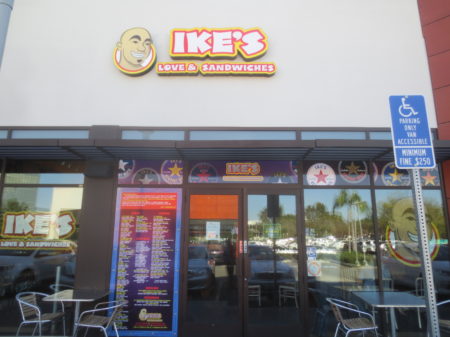 Pictured is the Matt Cain Sandwich, made with Roast Beef, Turkey, Salami, Provolone Cheese and Godfather Sauce, whatever that is.  I don't know what it is, but it's sure tasty.  The photo does not do it justice.  Ike's Sandwiches are named after famous people, different things, and some have quirky names like… Name of the Girl I'm Dating.  Thus far I've tried the Jim Rome, The Little Mermaid, Steve Jobs and Matt Cain, and all could contend for the best Sandwich ever.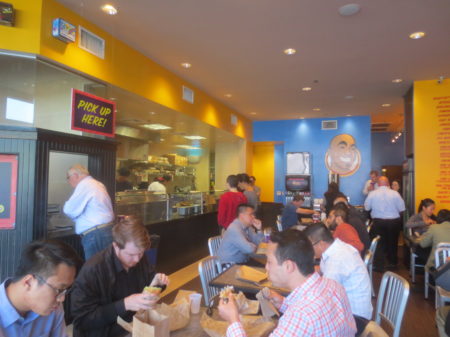 It's true — Each Sandwich is loaded with flavor.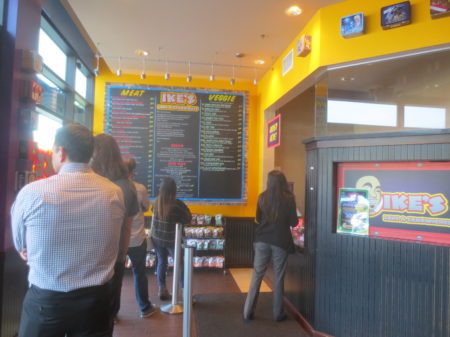 So far, the Jim Rome is my favorite — It's made with Turkey, Avocado, Cheddar Cheese, and Ike's Red Pesto Sauce, made from Sun Dried Tomatoes, I think.  Simple ingredients, but so dang good.
It's busy at Ike's Love & Sandwiches in Newport Beach so we call in our Sandwiches, pick them up fairly quickly and eat 'em in our office conference room.  It's an efficient method that'll be in play again next week.  My sights are set on Adam Richman, a Sandwich made with Fried Chicken, Ham, Honey, Pesto, Avocado and Swiss.  We've had all on Ike's World Famous Dutch Crunch Bread.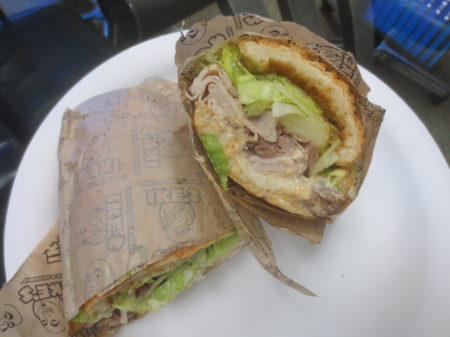 Better photos of our next amazing Sandwiches will soon be posted.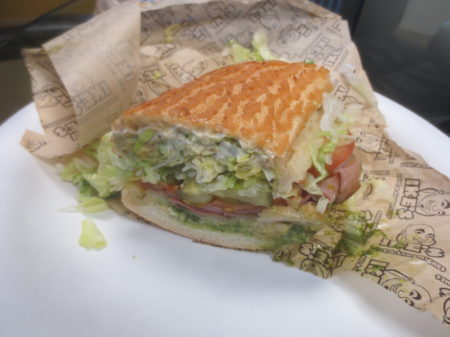 Example of Ike's Dutch Crunch Bread unwrapped (above).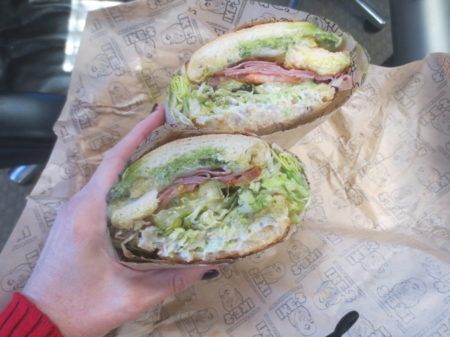 I've now had so many Sandwiches I don't know which one is posted above, but I know I loved it.