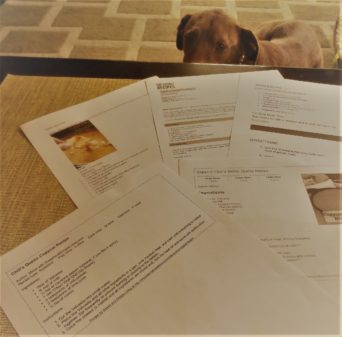 We love Chili's Skillet Queso and Chips on Chili's Appetizer Menu.  And now I can make it perfectly at home.  Well, we think so — That's six of us here who have tried it several times.  I searched the internet for a good copycat recipe and found five.  Enlarge photo above to view them. I took all into consideration to subsequently create my own, slightly different than the other's variations, based on what I know about its actual flavor and texture.  My Chili's Skillet Queso copycat recipe is posted below.  For the Dip only.  Chili's Chips are too good to copy.
To make Chili's 'Skillet' Queso Dip as easy as possible, I combine all ingredients in a small crock pot and occasionally stir — Technically this recipe should be called… Shelly's Crock Pot Queso Wannabe Chili's Skillet Queso, which is a long, dumb sounding name, but that's what it is and how it tastes.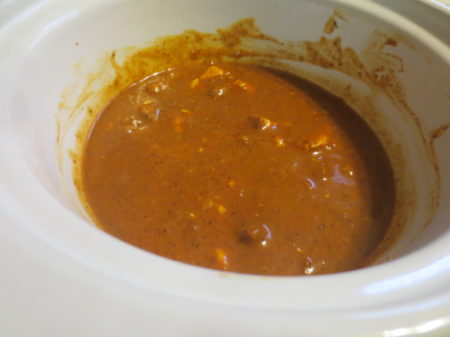 However, for the authentic Chili's Skillet Queso and Chips experience, I serve the Queso in the small skillet below and pick-up Chili's Chips to go, since I cannot re-create their thin, delicately crispy texture.  I've previously posted about Chili's amazing Chips and Skillet Queso Dip here.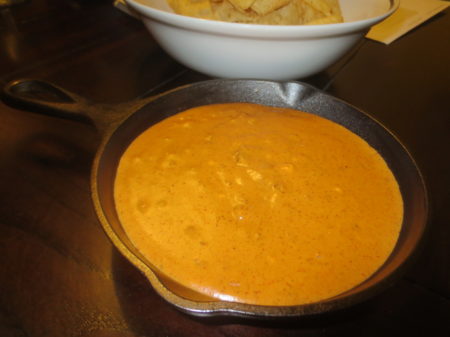 Shelly's Crock Pot Queso Dip Recipe — A Copycat of Chili's Skillet Queso Dip
Ingredients:
16 ounces of Velveeta Cheese (Chopped into small chunks)
(1) 15 ounce Can of Spicy Hormel No-Bean Chili (Or non-spicy version or other non-verified brand)
1 1/4 Cups of Milk
(1) Tbsp. Chili Powder
(1) Tbsp. Cumin Powder
(2) Tsps. Paprika Powder
(1) Tbsp. Lime Juice
(1/4) Tsp. Cayenne Powder (optional)
Salt to taste
Instructions:
Combine all ingredients in a small crock pot and stir occasionally until evenly melted.  Serve the Queso Dip from the crock pot or transfer to a small skillet or bowl.  If you don't have a small crock pot, combine all ingredients in a small sauce pan and cook on low stirring occasionally.
FYI:  After this process, I now realize that Chili's Skillet Queso is most likely not prepared in the small skillet it's served in, ha — Chili's may need to clarify 'Skillet' too.