Chips Por Favor: Chili's Best Standard And New 2 For $20 Picks.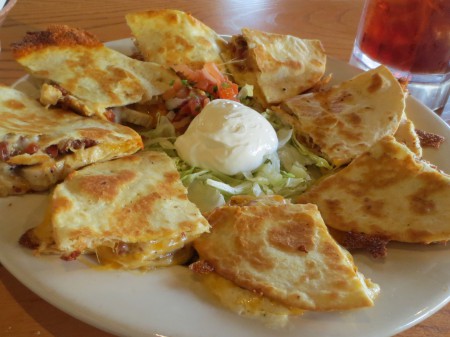 We're working our way through the best deals in town and Chili's is alive and kicking.
We've previously posted about Chili's 2 for $20 deal here and here — And since it's so good, we keep going back for more.  Recently added to the choices is the Mango-Chili Talapia (above) and we tried the Bacon Ranch Chicken Quesadilla and we're still in HEAVY like, next.