Food & Fun With 'My Fair Selfie' At The Orange County Fair.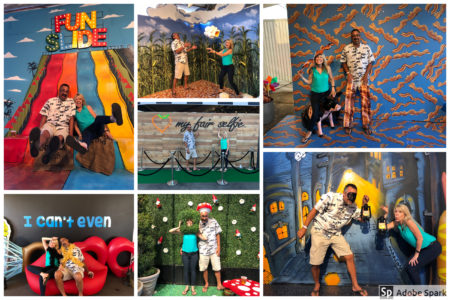 We sure love, support and appreciate the Orange County Fair!  And this year, so far, we've had a lot of laughs at the OC Fair's newest exhibit, My Fair Selfie.  For an extra $5, YOU can have your photo taken by OC Fair 'My Fair Selfie' attendants with your camera.  YOU hand them YOUR camera, choose your props, and then strike funny poses in front of 11 unique backgrounds.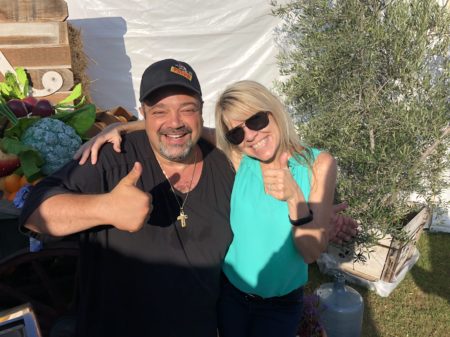 As always, BIG thumbs up go to Chicken Charlie (above) and Dominic Palmieri (below), two long time, behind the scenes Chef Stars at the Orange County Fair.  We respect all the effort they put into making each Orange County Fair year a great one.  2018 is on track for greatness.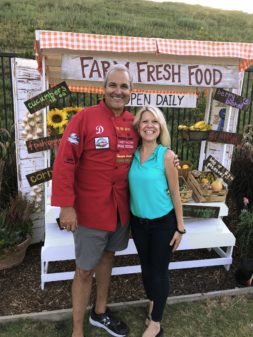 Thank you Charlie and Dominic, and so many others for your hard work and creativity.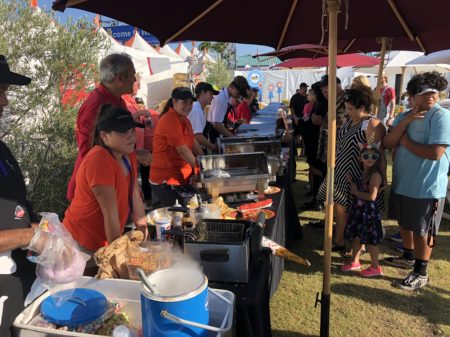 HERE is the Orange County Fair's link to some of the new, fun and crazy FOOD this year.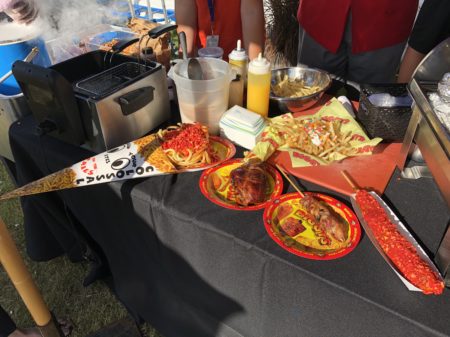 We're glad to see many of the old favorites and especially like seeing the edgy, experimental food items, like those made with crushed Flamin' Hot Cheetos and Fruity Pebbles Cereal.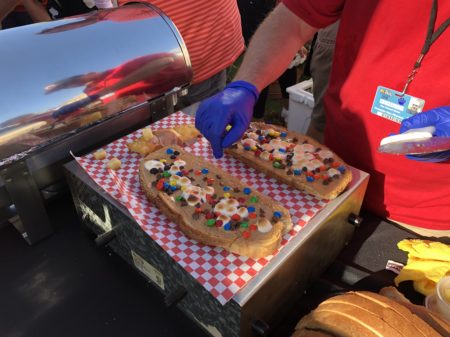 Each year it's a surprise.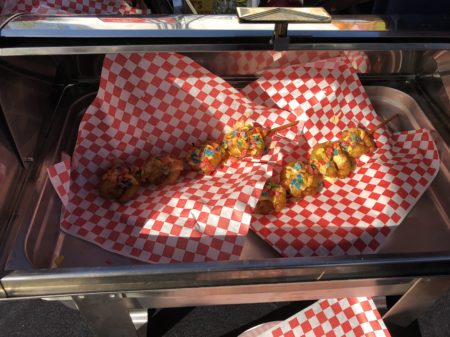 Deep Fried Shrimp Skewer with Chipotle Sauce and Fruity Pebbles (above) and Matt with a Unicorn Cotton Candy Rainbow Popcorn Dessert of sort (below).  I do not recall the exact specifications of each, but we enjoyed them.  The Unicorn-Thingamajig is made with liquid nitrogen and smokes like dry ice while you eat it, as shown in OC Fair movie link below.
OC Fair Movie — Max (30) second download to view short video of the Unicorn-Thingamajig.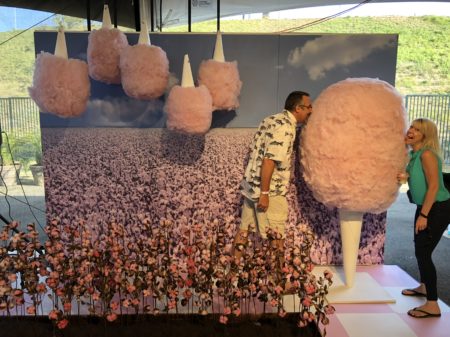 Another My Fair Selfie vignette with giant Cotton Candy — How can you not have fun?!