It's Halloween all around the neighborhood.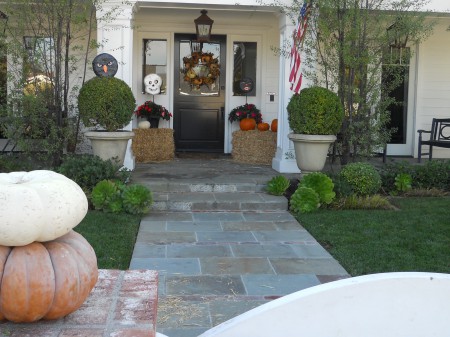 Trick or preferably a TREAT.
Do you think these houses give out good CANDY?
Some decorations emphasize the scary and others are simply stylish.
Lots of cobwebs, always a Pumpkin, and some straight up facades amuse.
And the house ship takes the Candy. 
Below might be my favorite and some were just too gross to post.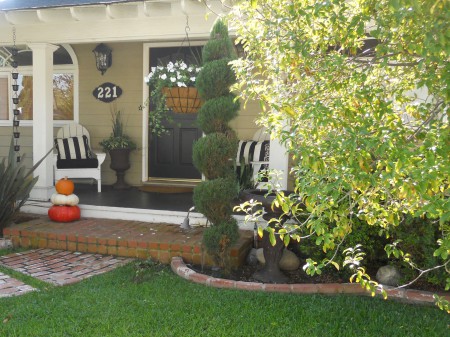 Fancy cobweb work was happening this year — Next year it'll cover the whole house.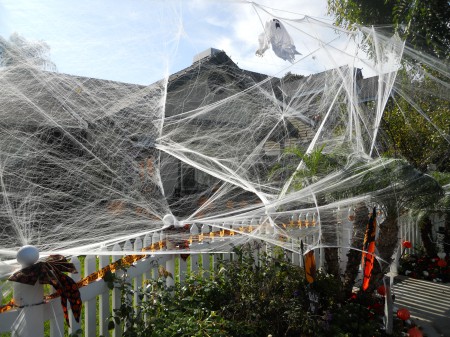 Ralph's Halloween Bakery Cupcakes for a party on the way out.  They go over well.
Now on to Orange November with more Pumpkins and remnants of Trick-or-Treat Candy.