It's a Holy Moly Guacamole Chopped Challenge — Ingredient options are on the table.
My food and legal worlds (again) collide at a Sarnoff, Veritext Company Fiesta.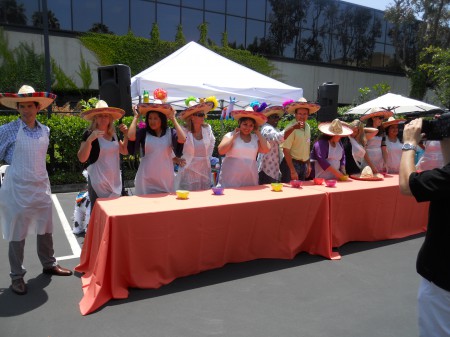 Sarnoff knows how to throw a party — Contestants (Lawyers, Paralegals & Secretaries) suit up in aprons and sombreros to make the Best Guacamole possible within 2 minutes.  Go!
Scrambling for choice ingredients — Limes, Cilantro, Onion, Chili Peppers, Hot Sauce, etc.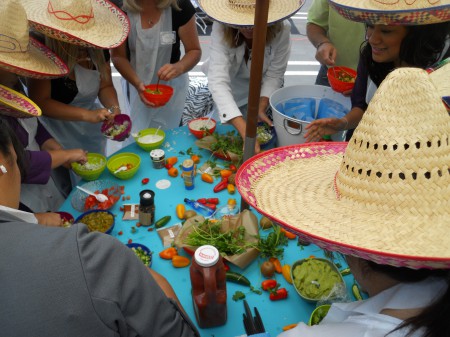 Time is up — Bring your Guacamole to the table.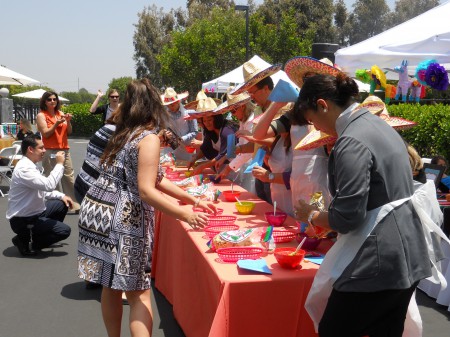 What would you put in your Guacamole?  And what would you call it?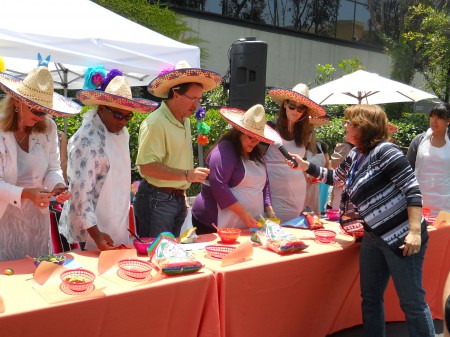 Contestants had to title their Guacamole and present it to the Judges.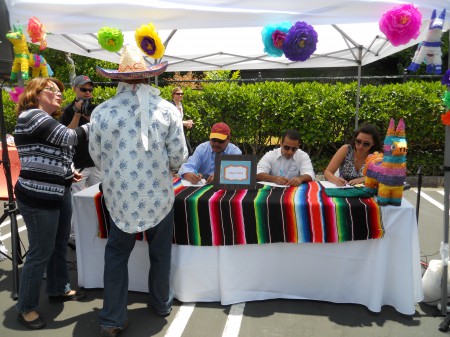 And the winner is… this guy (below).  Congratulations.
For extra caution, the Avocados were cut, halved and seeded pre-challenge.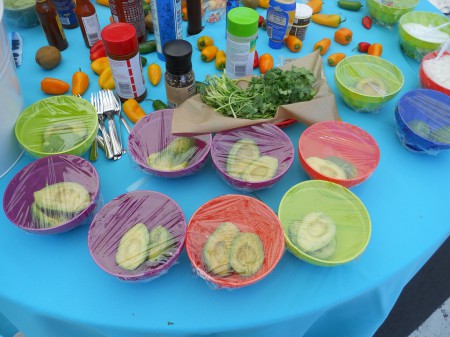 A Mariachi Band played.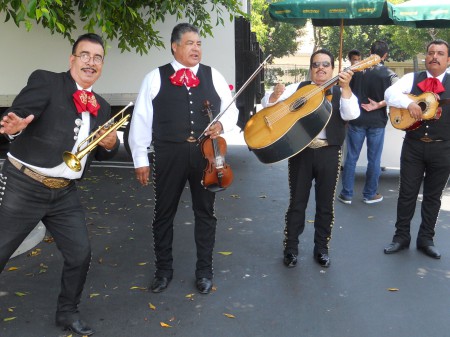 Tacos were served.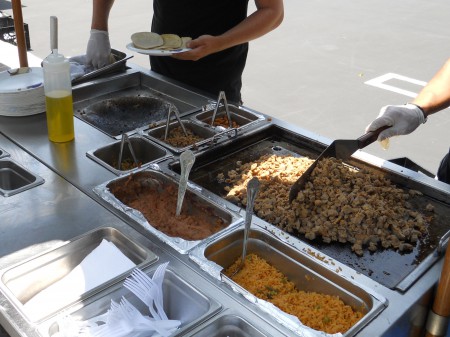 And they were just okay — Taco Cart and shirt names withheld.  The Asada was too gristly.
Endless Churros and Virgin Margaritas were there for the taking.
A Chopped Challenge is a fun, interactive activity for an above average office party.