I've loved Bistango Restaurant for years, its Bar, and paintings throughout its walls, and now there's Bistango Gardens, a relaxing oasis in the heart of the Irvine business district.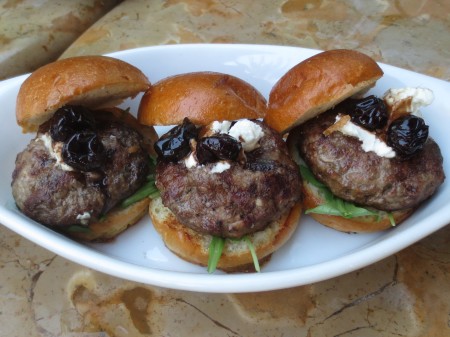 We recently enjoyed a sampling of Bistango Gardens' Terrace Menu designed for sharing.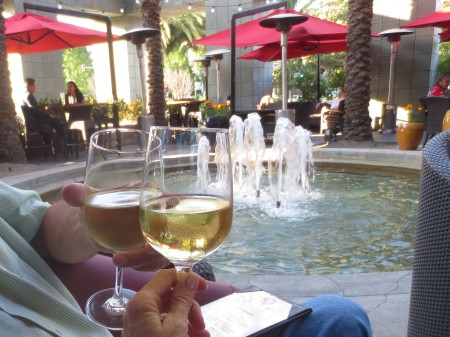 CHEERS to outdoor patio dining near a fountain with great Wine — We seek that out.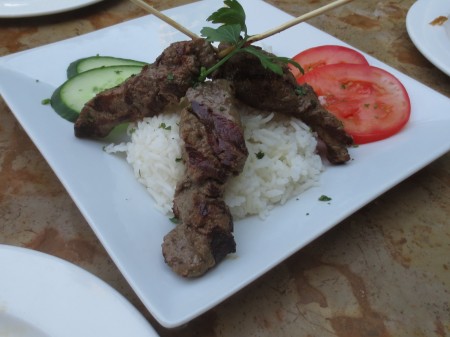 The Souvlaki Greek Marinated Beef Kabobs (above) were nicely tender and flavorful.
They offer several tasty Small Plates, a few are pictured.  Some photos are from Bistango.
See linked MENU for plate specifics.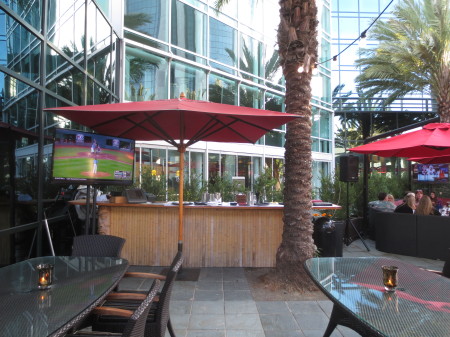 We tried all the items listed below, savored each bite and left wanting more.
We especially liked Bistango Gardens' Lamb Sliders with Brandied Balsamic Cherries, Goat Cheese and Arugula on a Brioche Bun (pictured at top).  The flavor combination was perfect.
Chili Marinated Shrimp (below) — See Bistango's Menus to learn more about all.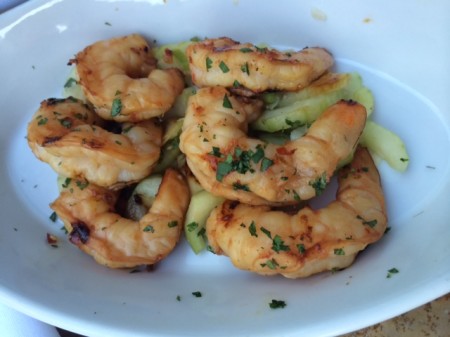 The best part of this report is that… I will most likely be moving into the building across the street from Bistango, its Gardens and all of this, at the beginning of January 2015.  My other career, Paralegal, takes me there.  I was very happy to see all within walking distance from a high story window view in the center of great things.  I'm looking forward to more.  Thanks!
I appreciate Bistango's exemplar hospitality over twenty-plus years.