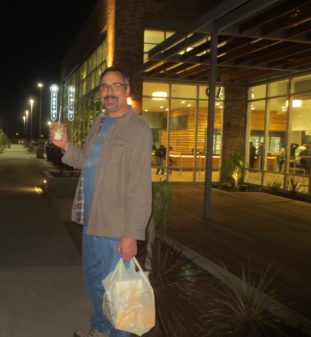 I've only heard good things about Porto's Bakery & Cafe, so I was excited that they opened up one in Buena Park, off Beach Boulevard down the street from Knott's Berry Farm.  It just opened last month. We attempted to go there a couple times, but the line wrapped around the building.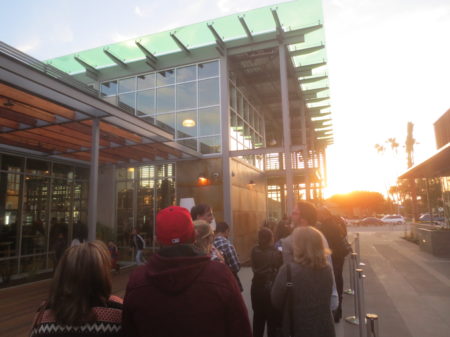 We finally went there recently and only had to wait in line for 15 minutes.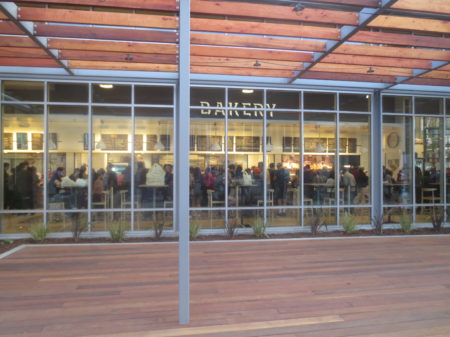 A large, beautiful space with indoor and outdoor seating was constructed for Porto's in Buena Park.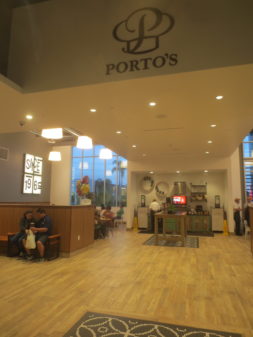 On this day (and perhaps always), there were secondary lines.  Once inside, we were directed to one of two other lines to order food.  Each area included glass cases displaying gorgeous desserts and savory items — Cakes, Cookies, various Pastries, Croquettes, Empanadas, and much more.
I asked for (at least) one of each of the House Specialties listed below.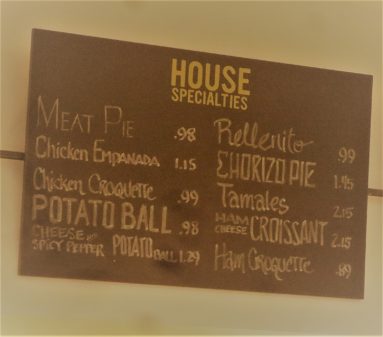 Though I ordered one of each of the House Specialties, I only ended up with most of them — One of each from the case below, except the Rellenito, because they were out of them.  Now we have to go back for the rest, plus more, which is fine without a line.  Matt (pictured at top) leaving with our sweet and savory boxes — A great moment.  We were eager to get home to try it all.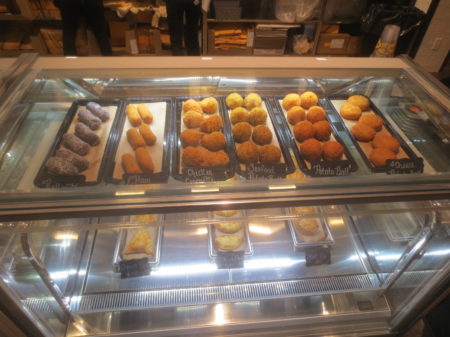 Our savory box below included a Ham Croquette, Cheese/Pepper Potato Ball, a Chicken Empanada, a Chorizo Pie, a Seafood Potato Ball, two Meat Pies, and two Potato Balls, because it is one of Porto's specialties — Potato Balls filled with ground Beef and Peppers.  We each had to have our own.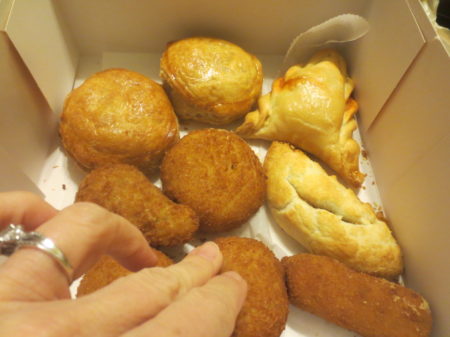 We shared it all — And the Potato Ball was our favorite too.  The meat inside it is so well seasoned.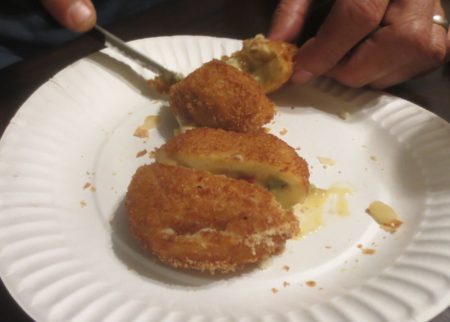 We also shared a Guava Strudel, Raspberry Kiss Cookie, Cherry Turnover and Mango Empanada.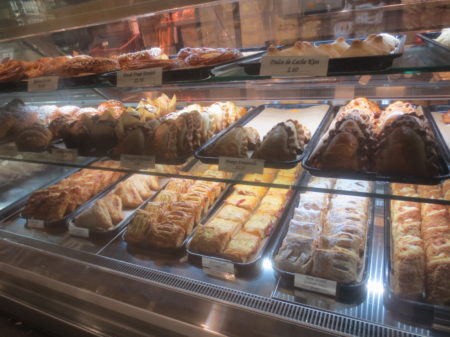 I loved the Raspberry Kiss Cookie — It's not the most dazzling dessert there, but it is tasty.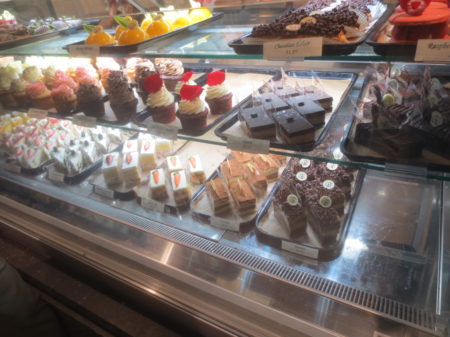 Porto's closes at 7 p.m., but allows those in line at that time into the building to order.
Porto's prices are pretty good too — There's much more we want to try there.